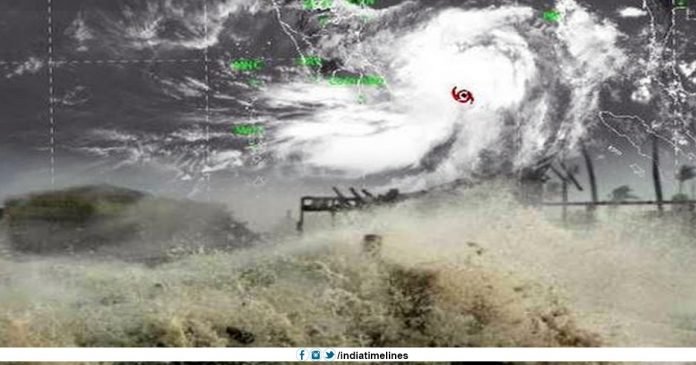 Entire North India is troubled since last two days. The temperature is around 40 °C, sometimes reaching even more. Be it Delhi, Uttar Pradesh, Haryana or most of the areas of Bihar, the weather conditions are the same everywhere. The little relief that was available during the night is also not available now. It was such a hot Sunday night that many could not sleep. Let us see what is the weather condition in North India at present and from when there is a possibility of getting relief.
It was very hot in Delhi on Sunday. However, the maximum temperature was recorded at 38.1 degrees Celsius, two notches below the average. On Monday it increased further. The maximum temperature is likely to hover around 40 degrees Celsius and the minimum temperature is likely to be around 26 degrees Celsius.
The India Meteorological Department (IMD) has forecast light rain with isolated cloudy skies on Monday. There is a possibility of decrease in temperature in Delhi from Saturday.
Humidity increased due to strong sunlight in Patna
The mercury is reaching 40 degrees during the day in Patna. Same is the case with most of the cities of Bihar. At present, there is little hope of relief from the heat in Patna. Yes, the weather will take a turn from June 12. Monsoon is likely to arrive in Bihar around June 15, after which the weather is expected to be pleasant due to rain.
The graph of mercury is increasing in Lucknow
The capital of Uttar Pradesh is facing severe heat at this time. While the maximum temperature was 40 degrees on Sunday, it is expected to cross 41 degrees from Monday. The minimum temperature will also remain between 28-29 degrees. Like Bihar, the weather can change here from June 12. There is a chance of rain on 12th and 13th June.
Where has the monsoon reached now?
The Meteorological Department said on Sunday that the Southwest Monsoon has reached the entire Northeast India with a delay of four days. After reaching Kerala on June 3, Monsoon covered entire Kerala, Karnataka, Tamil Nadu and parts of Andhra Pradesh and Telangana for the next three days.
In a statement issued on Sunday, the IMD said, "Southwest Monsoon into more parts of Central Arabian Sea, some more parts of Maharashtra, entire Karnataka, some more parts of Telangana, entire Tamil Nadu, some more parts of Andhra Pradesh, Bay of Bengal." Today, on June 6, 2021, it has reached entire Northeast India (Nagaland, Manipur, Mizoram, Tripura Assam, Meghalaya, Arunachal Pradesh), Sub-Himalayan West Bengal and Sikkim.
There is no hope of relief from heat in Haryana too
Most areas of Haryana are also facing severe heat. In Gurgaon, adjacent to Delhi, the mercury remained below normal by 4 degrees on Sunday. However, from Monday, the temperature here can go up to 40 degrees. During this, the minimum temperature will also be around 28 degrees.
When will the monsoon reach you here?
As per IMD's forecast, Monsoon will reach parts of Odisha, Jharkhand, West Bengal and Bihar by June 15. Monsoon will reach Delhi by the end of June.