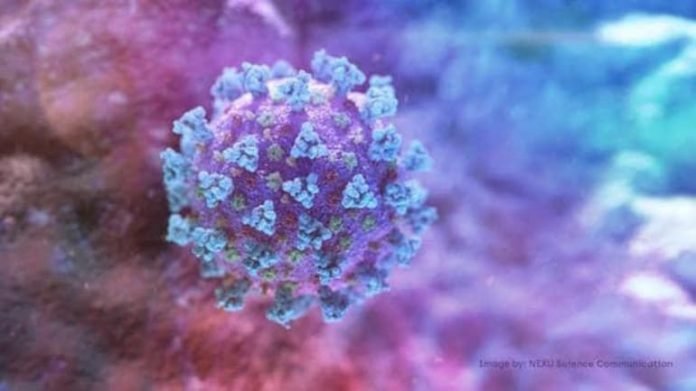 How dangerous is delta plus variant, vaccine also ineffective Know everything about it- The emergence of the Delta Plus variant of the corona virus has once again worried governments and experts from India to around the world. The delta plus variant comes from the mutation of delta. The delta is believed to be responsible for the devastation in the second wave in India. Cases of the Delta Plus variant have been found in 11 countries and are 35-60% more contagious than Alpha. Let us know what is the danger from Delta Plus and can it be responsible for the third wave.
What is Delta Plus variant?
This new variant delta plus (AY.1) is the result of the mutation in delta (B.1.617.2) first detected in India. Apart from this, the mutation named K41N which was found in the beta variant in South Africa also gives its symptoms. Therefore it is more dangerous.
How dangerous is the previous variant?
Some virologists have feared that this variant is 35-60 percent more contagious than alpha.
Does the vaccine not work on this?
Professor Shahid Jameel, India's top virologist and former member of the Indian SARS-CoV-2 Genome Sequencing Consortium, has said that the delta plus variant can dodge both vaccine and immunity. This is because the Delta Plus has all the features that the Delta variant had. It also has the characteristics of the beta variant as well. We know that the effect of the vaccine is less on the beta variant. The beta variant is faster than the alpha and delta variants in dodging the vaccine. However, the government has cited studies to show that Covishield and Covaccine are effective on the Delta variant.
Could this cause a third wave?
There has not been any solid study on this. But the Maharashtra Health Department gave a presentation last week in which it was said that Delta Plus could be the cause of the third wave of corona in the state.
Are the symptoms different?
According to the Union Health Ministry, Delta Plus is highly contagious and is able to bind firmly to the receptor of lung cells. Because of this, there is a possibility of early damage to the lungs. It is also capable of defeating monoclonal antibody cocktails.
Need to be cautious: Guleria
The spread of the Delta Plus variant in India is limited, but we need to be cautious. This can be avoided to a great extent by following the Kovid protocol. The next 6-8 weeks are very crucial in view of other variants including Delta Plus. Covaccine and Covishield are effective against Delta variants. There will be no need to be hospitalized after vaccination.