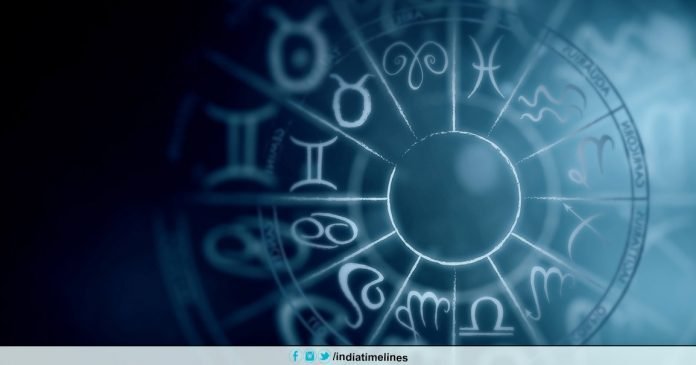 Horoscope February 14, Each day brings new opportunities and conditions to the host. But preparing for those who are in your store will always keep you ready for the best and the worst conditions. If you want to know what is the plan for you, then see free astrological predictions for all the zodiac signs here.
Horoscope February 14: Check out
Aries:
Today, Ganeshji advises you to be aware of issues of financial matters and transactions today. Be careful about eating or else your health may worsen. It is possible today that food cannot be found in the time. Can be spent in vain. Adopting an attitude of agreement between your home and your workplace will prove to be beneficial for you.
Taurus:
Today is auspicious for you. Today you will be healthy and will experience freshness. You will be able to use your artistry and creativity. Plan for financial matters and there is also the possibility of having money benefits. You can buy new clothes and jewelry today and your day will be entertained. Today your confidence will increase.
Gemini:
Today, Ganesha warns to be careful in speech and practice. If there is no misunderstanding with your conversation, take care of it. Your health may be bad and especially due to eye problems. Today is your expense day. Mental anxiety will remain. Having an interest in God's devotion and spiritual things will give some peace to the mind. Check Horoscope February 14, Thursday.
Cancer:
Today Ganeshji explains that it will prove beneficial for you today. There will be favorable conditions in the job and business. There is a possibility of money gains Especially women will benefit from friends. Go on a trip with friends. Spend a good time with a good person. Financial plans will be completed Married young men – good times for young women. Health will be good.
Leo:
Horoscope February 14, Ganeshji explains that you will be able to complete all the work successfully with your strong confidence and morale. Your talent will be seen in the field of business. Yoga can be promoted in the job. You will be able to impress high officials with your work. Will benefit from the father's side. Success in government work will be achieved Family happiness.
Virgo:
Your day will be pleasant. Economic benefits and news from relatives living abroad. Will spend behind religious work and religious travel Brothers and sisters are likely to benefit from Those wishing to go abroad will get favorable opportunities to go abroad.
Libra:
Today Ganesha advises you not to start any new work. Keep your speech and behavior under control, otherwise, misunderstandings can cause harm to you. Be careful of the hidden enemies as a friend. Take care of health. Your attractiveness towards esoteric learning will increase, today is good for spiritual success.
Scorpio:
On this day you would like to spend in full bliss. Get rid of daily work and take some time for yourself. The program to go out with friends will be made. Get fine food and get new clothes. There will be profit in business and partnership. Honor in the public sector will increase. There will be an attraction towards opposite sex people. Spend a good time with the wife
Sagittarius:
With the blessings of Ganeshji, your day will prove to be auspicious. Health will be good. The enjoyment will be attained. Time will accompany the family in joy. Competitors and enemies will win. You will also receive full support in the office. Female friends will meet with Incomplete tasks will be completed. There is a possibility of economic benefits.
Capricorn:
Today you will be mentally in a very turbulent and confused state. You will not be able to make any concrete decisions. You do not make any important decisions today. Destiny will not be with you today, which can make you feel very frustrated. Concerned about the children. In the house, the health of the elderly may be bad. It is beneficial to not go to the dispute.
Aquarius :
Being Highly sensitive, you will experience mental restlessness and unhealthiness today. Be careful not to defame publicly, keep this in mind. Careful in documenting property and vehicles etc. Students will get success in studies.
Pisces:
Today is auspicious for making important decisions. The ideas will remain firmly in place, the work will be well completed. Creating creative and artistic power will increase. You can go on a trip with friends or family. Brothers will benefit from the sisters. The success of the work will make your mind happy. You will be able to defeat your competitors.