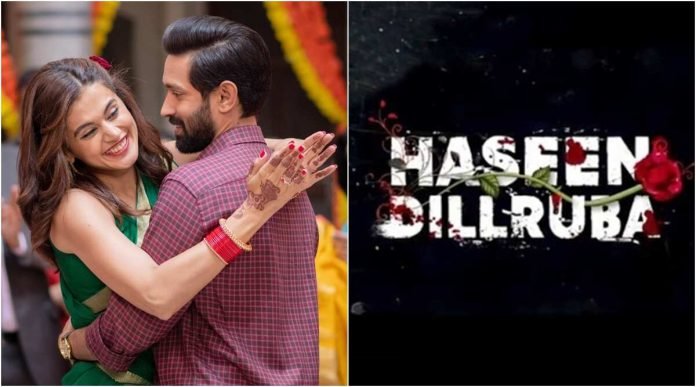 Immortal love is the one on which little blood is splattered, so that it does not feel evil. From this dialogue of the film Haseen Dilruba, you can understand that there is a story of such love which cannot be complete without bloodshed or murder. Vinil Mathew, who came to the world of cinema from advertising films, has brought his second film after seven years. In 2014, he made Hasee Toh Phasee (Siddharth Malhotra, Parineeti Chopra). Haseen Dilruba is completely different from the romance of her first film. But it is sure that even here, seeing the story of the girl, Rani Kashyap (Taapsee Pannu), she has told, at first sight, one will consider her to be 'adjacent'.
M.A. in Sundar, Susheel, Vegetarian, Gori and Hindi Literature The Mars in the horoscope of the queen is very heavy. So in five years only two relationships came. She wants to do love marriage but the family organizes arranged marriage. Rani, who works as a make-up job in Delhi, chooses electric engineer Rishu (Vikrant Massey) from Jwalapur (District: Haridwar, Uttarakhand) as her life partner due to lack of adequate options. She explains to Rishu, a simple emotional, that the girl she has chosen has a combination of body-mind-wealth.
Rishu is taken aback by Rani's demeanor and tries to win her heart but later regrets that if he had tried to win her silky body instead of winning her heart, Rani had a physical relationship with her aunt's son Neel (Harshvardhan Rane). Doesn't make a connection. That is the high point of the story. The picture of Rani and Neil has been seen by the entire locality. Now what can be the future of Rishu-Rani's relationship?
how is the movie
Haseen Dilruba, which released on Netflix, is an interesting thriller, which starts with slow pace and emotional repetitions but slowly picks up the pace by coming back on track. Rani is accused of her husband's murder and is surrounded by the things she tells about their relationship during police interrogation. Taapsee Pannu has played the role of Rani well and dominated from beginning to end.
How have the stars acted?
Vikrant Massey is initially boring but then the graph of his character changes. At the same time, Harshvardhan Rane is frozen in his role. Even if they got less chance. The shades change continuously in Taapsee's character and she appears every few minutes in a new color and a new sari or other dress. Whether it is the style of a cool girl or the form of a housewife who accepts crime by filling herself with self-loathing, Taapsee impresses.
drawbacks of the film
About half an hour before the start of the film, it seems to stay in one place. She changes course with the entry of Harshvardhan. Some interesting folds arise. From here Vinil and his team did not look back. Haseen Dilruba is for those viewers who want to see romance and adventure in a single story. In Hindi films, Delhi was at the center for the last few years and all the stories were composed against the backdrop of the capital, but this trend is changing now. New and anonymous cities are coming to the center. That is why the heroine leaves here from Delhi and comes to Jwalapur. Then it freezes here.
The film also draws the picture of the prince of the dreams of the girls of this era and also tells the difficulties of the common boys. Nayak asks what kind of boy did you want, Rani ji? Rani says, 'Who has a sense of humour. be dashing. be naughty madly in love. Sometimes pull hair, sometimes kiss. Little sirfira.' In a way, Rishu says to the heroine who wants a six-in-one type boy, 'You want five-six boys together, Rani ji. Now where will you get all this in one.
see why
Haseen Dilruba brings out the problems faced in the initial days/months of marriage in a funny way. When hopes and dreams get setbacks, things get worse. Where the girl has to face the problem of adjusting in the in-laws' house. Rani, who is in constant contact with her mother and aunt on the phone, annoyed and tells them, 'Kabhi feel homely karao, kabhi feel manly karao… Kitni feelings deni paadgigi' to build or maintain the relationship. Here the heroine is fond of reading detective novels and is a fan of writer Dinesh Pandit. She tries the words of Pandit from place to place in life and this is the important point of the story. Pandit is not seen in the film but his words tickle through Rani at many places.