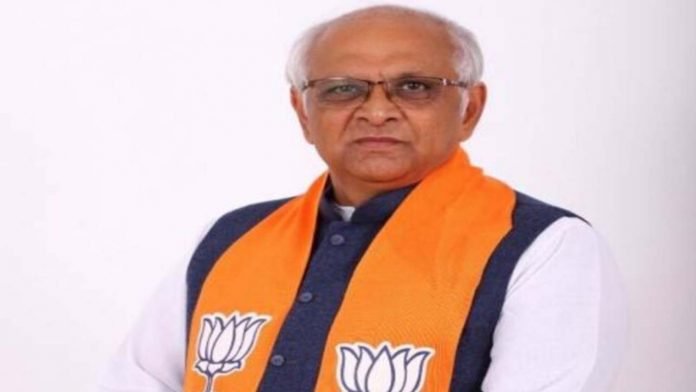 Gujarat News:… So is Anandiben Patel's hand behind Bhupendra Patel becoming CM?- With Bhupendra Patel taking oath, Gujarat will get its 17th Chief Minister. With the approval of Patel, who was elected MLA from Ghatlodia seat, one thing was decided that the stature of Anandiben Patel, who is currently holding the post of Governor of Uttar Pradesh, is increasing in the politics of the state. In which she will be in the driving seat.
Bhupendra is considered to be of Anandiben Patel's faction in Gujarat BJP. He has had a political and personal relationship with Ben for the past three decades. In Ben's political career, Bhupendra remained a constant ally at every stage of his journey from MLA to minister and then to CM. Now there are discussions of Ben's hand in local politics behind Bhupendra becoming CM.
As soon as Bhupendra's name was finalized for CM, celebrations started from his house to the BJP office. He thanked Prime Minister Narendra Modi, BJP National President JP Nadda, Home Minister Amit Shah as well as Anandiben Patel for being elected to the post of CM. Bhupendra said that he considers himself fortunate that he has always been blessed by Ben. Bhupendra also said that he had no apprehension that he would get the post of CM.
If you look at Bhupendra Patel's political career, then Anandiben's support has been found in it. In 2010, when Ben was the revenue and urban development minister in the Gujarat government, Bhupendra was made the chairman of the Ahmedabad Municipal Corporation's standing committee. In 2015, he also became the chairman of the Ahmedabad Urban Development Authority. Bhupendra, who became an MLA for the first time in 2017, had contested from the same Ghatlodiya seat from where Anandiben used to fight. Bhupendra's name was decided at the last moment.
In the political circles of Gujarat, with Bhupendra becoming the CM before the upcoming elections, there is talk of Anandiben growing in stature. Bhupendra Patel, a dedicated worker of BJP and RSS, comes from the Patidar community. The Patidars were said to be angry with the BJP. In such a situation, Bhupendra Patel will have a big responsibility to bring the party back to power by winning the elections.