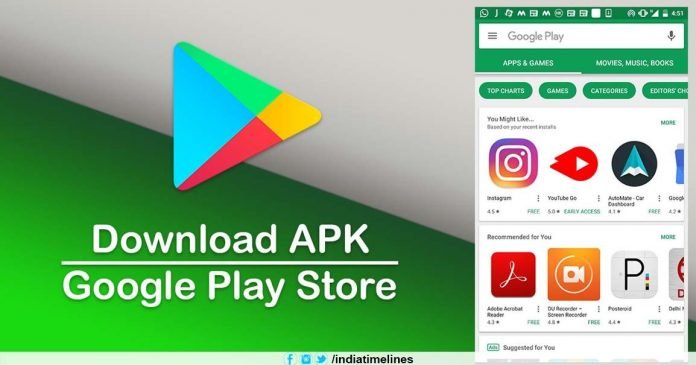 Google Play Store latest Feature for Android Users: We Install different apps on the phone as needed. Many times the installed app is needed only when it is installed. After work, users do not even use it for many days or delete them from the phone. In such a case, the app only works to reduce the storage and speed of the phone.
Google Play Store latest Feature for Android Users
There are no two opinions that Android smartphones nowadays come with better-inbuilt storage, but in spite of this, this problem has to be faced occasionally. Google has started a new service to overcome this problem of users.
Google Play Store will now suggest users uninstall apps that are working to reduce the storage of phones. According to the Android Police report, this feature of Google Play Store has reached some users.
Users are given a notification reminder from the Play Store to uninstall the app. On this view after visiting the notification section of user Play Store to tap that they which app to their phone that has not been used for a long time. Users can delete these apps. After the deletion of the app, Google will also provide information about how much space is empty on the phone by deleting the app.
It is said in the report that nothing can be said about whether this feature will reach all the users. It can also be a part of Google's testing. For the latest updates, you can visit www.indiatimelines.com.
In another report last month, it was said that Google is testing the feature of downloading multiple apps simultaneously from Google Play Store. This feature already exists on the Apple App Store. Although it was said about this feature that it is coming through the server, it is not visible to everyone. Just now, users can download the same app at the Google Play store at one go. If you tap on install for many apps, it will download the same app at a time.