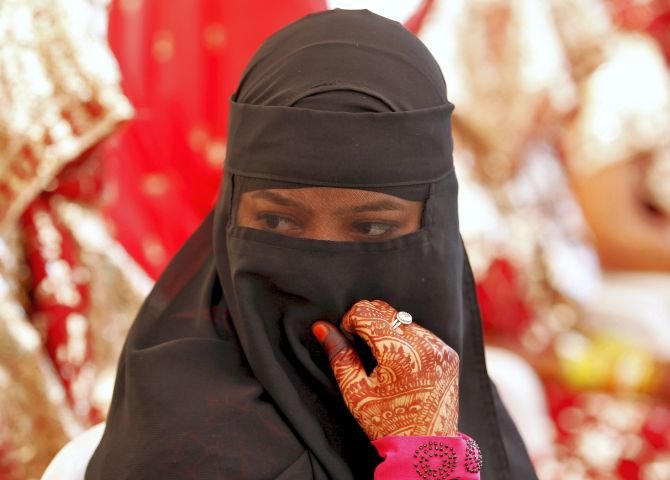 Forcefully conversion in UP: Forced conversion gang busted, 1000's converted so far- UP ATS has got a big success in the forced conversion case. ATS has busted the racket for forcible conversion and arrested two people. Their names are Umar Gautam and Jehangir Alam. It is alleged that so far these people have converted 1000 people. They got the deaf, deaf, women and children converted by targeting them. In this matter, ADG Law and Order Prashant Kumar gave important information by holding a press conference.
The ADG said that earlier Vipul Vijayvargiya and Kasif were arrested, during interrogation, information was received that there is a big gang who converts people by luring them. The name of Umar Gautam came in the inquiry, who is a resident of Batla House Jamianagar. He has also changed his religion.
1000 converts, funding from abroad
They were arrested on Sunday after interrogation for the third time. He and one of his associates, Mufti Qazi Jehangir Alam, were arrested. The list of about 1000 people who came out in the interrogation, who were converted by inducement and money. The ADG said that they used to get funding from abroad. Work is being done to disturb the harmony of the country.
Racket was spread in Noida, Kanpur, Mathura etc.
ADG said that ATS had registered a case in Lucknow. Two people were arrested on that basis. Apart from this, an institution and other people have been named. On their target, deaf children and women were also converted and married to people of other religions. They targeted people from the districts of Noida, Kanpur, Mathura, Varanasi etc.
used to change religion by running the organization
According to ADG Law and Order, 'Umar Gautam himself converted from Hindu to Muslim who collectively converted non-Muslim deaf, women and children from other districts of UP. Umar and his associates run an organization from Jamianagar. The main purpose of which is to convert non-Muslims to religion. Huge money is made available for this work through bank accounts and other means.
Deaf children were tempted to get jobs and marriages
On targeting deaf children, the ADG said, 'Noida Deaf Society Noida Center 117 which is a residential school for the deaf and dumb. Here the students are converted to religion by giving them the temptation of job marriage. The family members of the student are not aware of this. We questioned the parents of one such child, Aditya Gupta.
The child informed the family members through video call
The child's family members told the police that they had earlier got their son's missing report, which was later changed to 364. It was also told that his son is deaf and dumb. After converting, he has been taken to some state in the South. His deaf child told about this through video call. Similarly, a case of Gurgaon also came to the fore. The children who converted to religion are so scared that they are unable to come forward and tell anything.