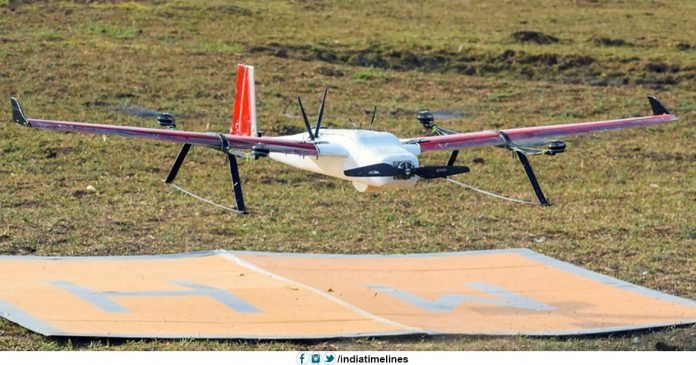 Food delivery by drones- Online order and food delivery company, Zomato, said on Wednesday that the company has successfully completed the testing of new drone delivery technology. This test is about hybrid drones. The company believes that this technology will reduce the time of delivery of food to customers. The company says that it completes 5 km distance in just 10 minutes.
Food delivery by drones
The company has joined hands with Lucknow's Drone Startup Company a few months back. With this technique, the time of delivery of parcel will be reduced, as well as problems like pollution and traffic can be dealt with. The company also informed that it is also preparing a separate system for testing the drones according to the guideline as prescribed by the Director General of Civil Aviation (DGCA), which will follow the guidelines.
Goyal said that there is only one easy way to get food delivery time from 30 minutes to 15 minutes and that the parcel should be delivered from the airways because fast delivery from the road is not possible. Now there will be no dream of distributing food from the drone, we have been working for a safe technology for several days.
This hybrid drone will be the combination of a fixed wing with rotary wings, capable of flying with a load of 5 kg. In order to measure safety, the test was conducted in the pilot monitor of the Flume Automated Done, which was successful. At present, the average time of delivering food from the bike is 30 minutes, which will be reduced with the help of the drone. The drone covered 5 kilometers in about 10 minutes. The fastest speed of this drone carrying 5 kg weight is 80 km per hour. For the latest updates, you can visit www.indiatimelines.com.
For the delivery of food through India through drones, Zomato had purchased the startup named TechEagle Innovations in December last year. The UAV TechEagle created is a hybrid aircraft. This UAV uses both stable Danes and rotors. This gives the ability to take a direct take-off and landing to the drain, as well as the ability to travel like a plane with fixed Danes.