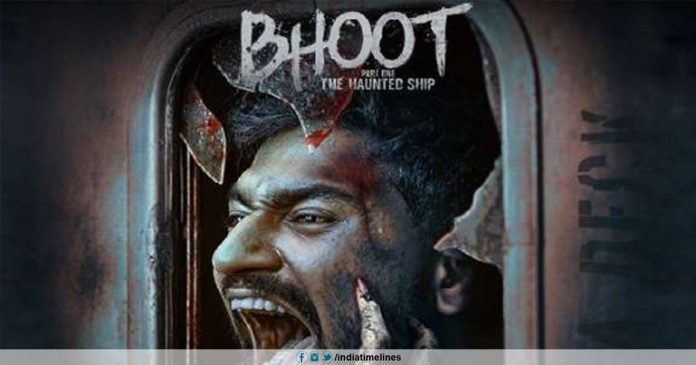 First look poster of Vicky Kaushal-starrer 'Bhoot' : Part One' out – One of the Bollywood's talented actors, Vicky Kaushal is seen in the directorial debut film of Bhanu Pratap Singh and the name of this movie is 'Bhoot'. It is clear from the name that the film is a horror film, in which the Bhumi Pednekar is also seen along with Vicky. Let's say that this is the first film of both together.
Shashank Khaitan and Karan Johar are producing this movie. Before this, the discussion was about the film and no official announcement was done. Now Vicky Kaushal, Bhumi Pedenkar, Karan Johar etc have made an official announcement while sharing the first look of the film on their Instagram.
First look poster of Vicky Kaushal-starrer 'Bhoot': Part One' out
The film's first poster has been released along with the official announcement. There is a window of flight in this poster, which has broken glass. In this window, the face of Vicky skill is visible, which are screaming. The glass of this window appears to be broken, with the enlarged nails, the ghostly hands scratching Vicky's face.
Before this Karan Johar had spoken that the official announcement on the film will be done on Monday, which he has done. Here, in the year 2003, another movie has come to this name, which was directed by Ramgopal Verma. It is said that this movie is based on the real-life incident, which is the story of a ghostly ship in Mumbai. This is the first film of Karan Johar in this genre. In the film where Vicky is in lead roles, the Bhum will be seen in the cameo role.
Vicky Kaushal shared this poster while writing 'Darr ki Duniya M kho jao'. At the same time, he said that the film is going to be released on November 15 this year. As we all know this is the first time when Vicky is going to work in Horror Films. For more updated visit www.indiatimelines.com.