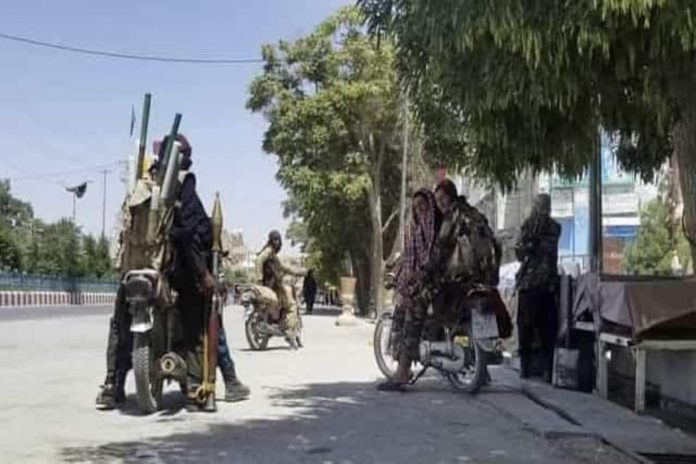 In the Panjshir Valley of Afghanistan, there are reports of fierce fighting again between the Taliban and the supporters of Ahmed Masood. It is being told that the rebels, who took the front in the mountains of Panjshir, attacked the Taliban positions on Monday night. There are also reports of unidentified aircraft bombing Taliban positions during this attack. However it is not confirmed yet.
A pro-Ahmad Masood pro-Panjshir Deputy Governor Kabir Wasik has claimed that fierce fighting is going on in Panjshir and Andrab. The Taliban have suffered heavy losses in the attack of Masood's National Resistance Force. Meanwhile, many such videos have gone viral on social media in which it is seen that a large number of Taliban fighters are present on the streets of Panjshir and Andrab.
loud slogans against Pakistan
Meanwhile, there are also reports of unidentified fighter jets attacking Taliban positions in the Panjshir Valley. Many analysts believe that these may be Afghan Air Force pilots who had migrated to Tajikistan and Uzbekistan after the Taliban attack. However, it has not been officially confirmed yet. Local people claim that three fighter jets were seen flying in the Panjshir Valley at night.
Meanwhile, there is a huge protest against the bloody violence of the Taliban in the Panjshir Valley in Afghanistan. On Monday, people took to the streets in a big way and raised slogans against the Taliban. It is being told that a large number of women were also involved in this. During this, loud slogans were also raised against Pakistan. The hand of Pakistan and its Air Force is being told behind the Taliban occupation in Panjshir.
'Taliban captured all eight districts'
Earlier, Taliban fighters claimed to have entered Panjshir's capital Bazarak and raised their flag. Taliban spokesman Bilal Karimi announced on Twitter that the Taliban had captured all eight districts and fighting was underway. Earlier they claimed to have captured more police headquarters in Rukhah district and killed several rebel army soldiers.