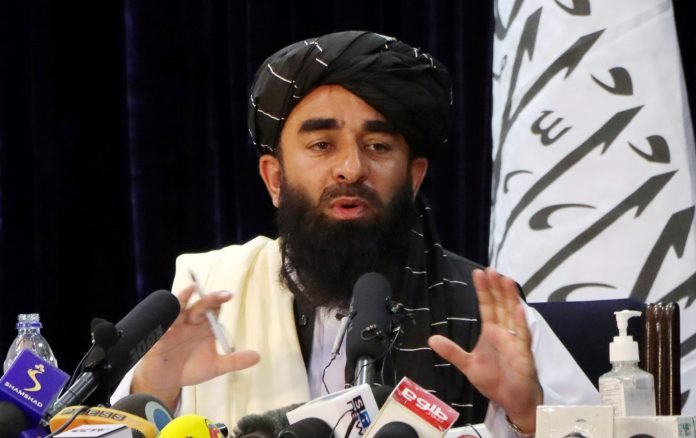 Female anchor Behesta Argand left Afghanistan after interviewing Taliban leader- After the Taliban's occupation of Afghanistan, there is a scene of fear and dread everywhere. Thousands of Afghans are fleeing the country every day in fear of the Taliban. Now it is reported that Journalist Behesta Arghand of Tolo News has also fled the country. Recently, he had created a sensation by interviewing a Taliban leader. Behesta had asked sharp questions to this leader of the Taliban without any fear. His interview had created panic all over the world.
According to CNN, Behesta has left the country due to fear of the Taliban. Behesta told CNN that like millions of Afghans, he fears the Taliban. Saad Mohseni, the owner of Tolo news channel, has said that since the arrival of the Taliban, many of their anchors and reports have left. According to Mohseni, he has a double challenge at the moment – the first is that people are constantly leaving his office and there are problems in getting someone else in his place. And the second is to run the channel under the rule of Taliban.
the pain of leaving the country
Behesta Argand worked only one month 20 days on Tolo news channel. He said, 'I had decided to become a journalist in class IX. I studied journalism at Kabul University for four years. She briefly worked for several news agencies and radio stations, then joined Tolo News as a presenter earlier this year.
I Will come back if the situation improves
After interviewing Taliban leader Yousafzai, she went to an activist for help. After this, on Tuesday last, she came out of the country on a Qatar Air Force flight. He was accompanied by many other family members. "If the Taliban do what they said – 'what they promised and the situation gets better,' he said. I know that I am safe and there is no danger for me, then I will go back to my country and work for my country.