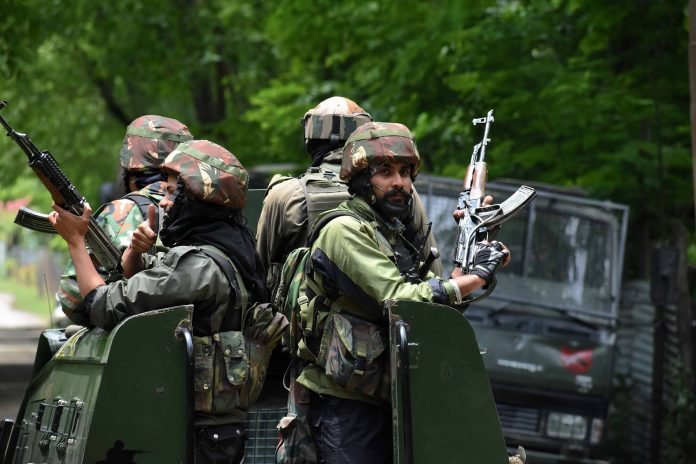 Fearless terrorist: ULF took the responsibility of attacking the laborers of Bihar- said – all go out- The United Liberation Front has claimed responsibility for the terrorist attack on Sunday in the Wanpoh area of ​​the Kulgam district of Jammu and Kashmir. In a statement circulating on social media, the Liberation Front has said that this attack is in response to the lynching of Muslims by Hindutva forces. The Liberation Front said that in the last one year, 200 Muslims have been lynched and killed in Bihar itself. Not only this, this terrorist organization has threatened to return people from outside Jammu and Kashmir. ULF spokesperson Umar Wani said, "We have already warned that outsiders should leave our soil, or else they will have to face the consequences." These attacks have been carried out in response to the attacks by the Indian forces on innocent civilians.
Earlier also the United Liberation Front and the Resistance Force had claimed responsibility for attacks on local civilians and outsiders. Since Sunday night, security forces have been engaged in transporting outside laborers to safer places in the Kashmir Valley. Security forces are taking laborers to safer places from Ganderbal, Sopore, and other areas of South Kashmir. An official, who spoke on condition of anonymity, said that many outside laborers have been moved to safer places. Three non-local laborers were targeted by terrorists in the Wanpoh area of ​​Kulgam. Two of them died instantly, while one has been admitted to the hospital in Anantnag.
Three terrorist attacks on outsiders in 24 hours
This was the third terrorist attack on outsiders in the Kashmir Valley in the last 24 hours. Earlier, a street vendor from Bihar and a carpenter from UP were shot dead by terrorists. Both these attacks were carried out on Saturday evening. So far this month, 11 civilians have been targeted by terrorists. An official said that the police have started making a list of outsiders living in different areas so that their safety can be taken care of. After these attacks, security has been increased in the entire Kashmir itself. Security has been increased especially in such areas, where the number of non-Kashmiri people is high.
Increased security in areas inhabited by Kashmiri Pandits
Apart from this, deployment has also been increased in the areas inhabited by Kashmiri Pandits. The killing of outsiders has been condemned by all the major political parties of Jammu and Kashmir. Terming these attacks barbaric, Yusuf Tarigami, a four-time MLA from Kulgam, said such incidents cannot be accepted in a civilized society.