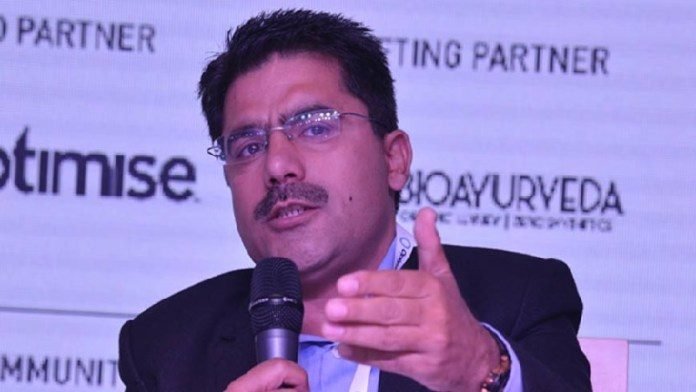 Famous news anchor Rohit Sardana dies of heart attack. Rohit Sardana, who was an anchor in Zee News for a long time, was working as an anchor in the news channel to date. He had a heart attack on Friday morning, in which he died. He was also infected with the coronavirus. He was put on a ventilator after a heart attack, but could not be saved. Senior journalist Sudhir Chaudhary tweeted, 'Just a little while ago, I got a call from Jitendra Sharma. Hearing what he said, my hands shuddered. There was news of the death of our friend and colleague Rohit Sardana. I had not imagined that this virus would pick someone up from so close to us. I was not ready for this. This is God's injustice…. ॐ Peace. '
Rohit Sardana, who has been the face of TV media for a long time, used to anchor the show 'Dangal', which aired till today 'Aaj Tak' news channel. In 2018 itself, Rohit Sardana was awarded the Ganesh Shankar Vidyarthi Award. Senior journalist Rajdeep Sardesai has also given information about Rohit Sardana's death. Paying tribute on Twitter, he said, 'Friends, this is very sad news. Famous TV news anchor Rohit Sardana has passed away. He has a heart attack this morning. Deepest condolences to his family. '
Even though he left the world due to Corona and a heart attack, he was active to help people until a day earlier. He was constantly active on social media for the treatment of people suffering from corona, including Remedisvir injections, oxygen, beds etc. and appealed to the people for cooperation. Even on the 29th of April just a day before her death, she had tweeted and appealed for a woman to arrange Remedisvir injections. Earlier on 28 April, he also appealed to people to donate plasma.
Rajdeep Sardesai recalls, Rohit Sardana was a passionate anchor journalist
Remembering Rohit Sardana in another tweet, Rajdeep Sardesai wrote, 'Rohit had political differences between me, but we always enjoyed the debate. We did a show one night, which ended at 3 pm. At the end of it, he had said, "Boss is fun". He was an obsessive anchor journalist. May your soul rest in peace, Rohit Sardana. ' Apart from Sardesai, senior Congress leader Ghulam Nabi Azad has also paid tribute to Rohit Sardana.