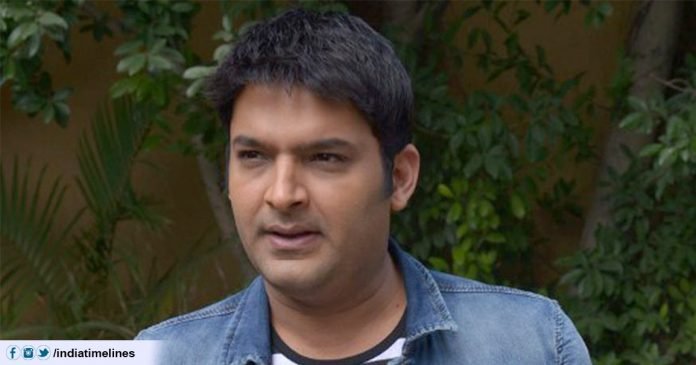 #BoycottKapilSharma and #UnsubscribeSonyTV:-After Following the statement of Navjot Singh Sidhu the Pulwama attack, people started demanding him to be dropped out of Kapil's show and now Kapil has supported Sidhu, After which the slogan of #BoycottKapilSharma seems to be rising on Social media.
After #SackSidhu, #BoycottKapilSharma and #UnsubscribeSonyTV Trend on Twitter
Once again, the black clouds on the show of Kapil Sharma are roaming In the past, after the Pulwama attack, the show's all-time favorite guest, Navjot Singh Sidhu has given a lot of excitement for him, and the social media hashtag #BoycottSiddhu's air went so fast that some of the episodes instead of Sidhu in Anan-Phanan The news came for bringing Archana Puran Singh to Now Sidhu's case did not completely calm down that Kapil Sharma started having a video viral in which he was seen supporting Sidhu. There was a delay in cooperating with Kapil Kapadia that the voice of #BoycottKapilSharma began to swell on social media.
After #SackSidhu, #BoycottKapilSharma and #UnsubscribeSonyTV Trend on Twitter, now Kapil has been seeing the social media again among the criticisms of people because of his statement. Actually, Kapil had arrived in Chandigarh to attend an event. While protecting Sidhu in a conversation with a TV channel here, Kapil said that there should be no concrete solution to these things and no one has any solution to ban anyone. Following Kapil's statement, people are very angry on social media and they are seen shouting #BoycottKapilSharma's slogan. "Kapil Sharma is clearly touching the supportive Sidhu. Now the time has come for Kapil to boycott."A user has written.
#BoycottKapilSharma and #UnsubscribeSonyTV Trends on Twitter After Pulwama Attack
One wrote, 'Look at them, they are talking like a joker.there is no pain for such Young man in his voice and so many soldiers who have been Martyred. Hateful'.some People even talked about Unsubscribing of Sony TV, One user wrote, "Kapil Sharma, I used to watch every show of yours, but this time you see Siddhu as a template, I feel like you should stop watching the show and I am convinced that my friend and 10 friends Relatives will do the same. You are arrogant. #BoycottKapilSharma'.
Say that Sidhu also tweeted this video of Kapil Sharma with his official Twitter account, in which he is saying, 'I think there should be a concrete solution. These are small things and not ban them, remove Sidhuji from the show. If you solve this issue by removing Sidhuji then Sidhuji himself is so wise that he will go on his own. People are misled. The hashtag is played by Boycott Sidhu #BoycottSidhu, Boycott Kapil Sharma Show #Boycottkapilsharmashow I think to talk about the issue if there is a problem then focus on it. You are diverting the attention of the youth so that we get lost from the real issue. ' For the latest info must visit www.indiatimelines.com.
Here, it is not clear right now that Archana will really replace Sidhu permanently or not.  Archana said, 'No, I have not taken their place. I have not received any official information from Sony Entertainment Television or anyone else about becoming a permanent part of the show. He said that he shot two episodes of 'The Kapil Sharma Show' before the Pulwama attack, because (Navjot Singh Sidhu) was somewhere busy.