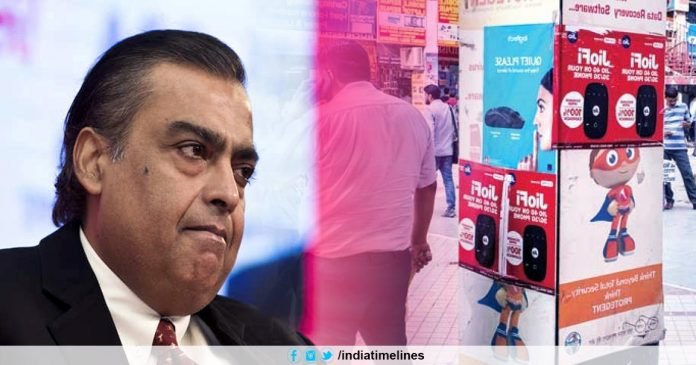 Enjoy Android OS in JioPhone Next smartphone, know top features quickly- Reliance Jio launched its JioPhone Next smartphone on Thursday. The company has made available a new smartphone at an affordable price for 2G feature phone users to switch to 4G smartphones. The new JioPhone Next runs on the optimized version of Android. Let us tell you about the top-features of Reliance JioPhone Next …
The new JioPhone NEX smartphone comes with an optimized version of Google's Android operating system. The phone will not come with KaiOS and will get the lite version of Android OS. Let us tell you that this is the first mobile device to come with Android OS. KaiOS will be given in old Jio phones. The sale of Reliance JioPhone Next will start from September 10.
– The JioPhone Next smartphone comes with basic hardware features and is not expected to support the latest Android operating system. That's why Google has prepared a new optimized Android version according to the limited hardware capability.
The design of the JioPhone Next smartphone is similar to the Android smartphones that came in 2012. The phone can be given a single camera with LED flash on the rear and a selfie camera on the front. Features like Wi-Fi, Bluetooth and Dual-SIM will be available in the phone.
According to the information, the voice assistant comes preloaded in the smartphone and it has features like automatic read-aloud of screen text, language translation and camera with augmented reality filters. Support for regular Android updates is available in this phone.
JioPhone Next will also get support for Google Play Store and users will be able to download Android apps. However, Google Play Protect will be available for protection from malware in the phone. Google has promised users the latest Android features and security updates.
For clear photos and better video in low light in the new Jio phone, the team of Google and Jio has partnered with the intention of providing an optimized experience. It has HDR mode so that wider color and dynamic range can be found in the photo.
Jio has not announced the price of JioPhone Next in its annual general meeting. The company claimed that it will be very easy for 2G subscribers to upgrade to 4G with JioPhone Next. According to reports, JioPhone Next is expected to be made available for less than Rs 5000. Apart from this, this phone can be made available at a lower price with Jio data combo plan.