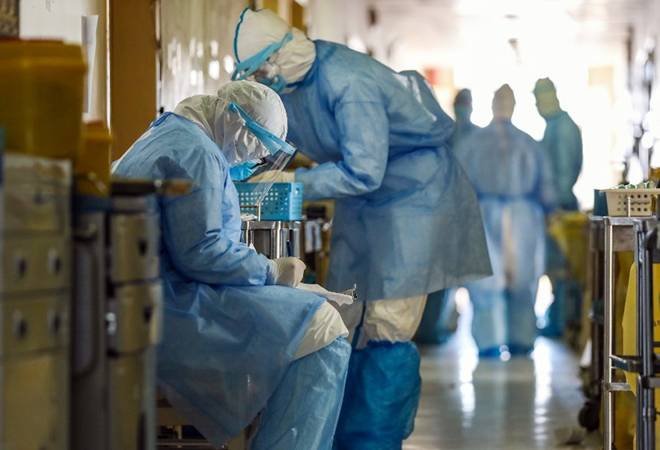 Delta Plus Variant: Cases of Delta Plus variant surfaced in 12 states including Maharashtra:- The Delta Plus variant of Corona is spreading very fast. It has knocked in many states of the country. According to the information, more than 50 cases have been reported in 12 states including Maharashtra, Tamil Nadu, Madhya Pradesh. Meanwhile, the Union Health Ministry said on Monday that the results of lab tests of the effectiveness of the Kovid vaccine on the new mutants will be out in 10 days. The ministry said that the Kovishield and Covaxin vaccines work against the variants alpha, beta, gamma and delta of the corona, while their effectiveness against Delta Plus is being tested. Let's know the updates related to the Delta Plus variant
Maharashtra: Out of 21 people found infected with the Delta Plus variant, only one took the corona vaccine
According to news agency PTI, Maharashtra Minister Nawab Malik said on Monday that out of 21 people found infected with the Delta Plus variant of the corona virus in the state so far, only one has received the first dose of the corona vaccine. The Minority Affairs Minister said that if Maharashtra has enough stock of corona vaccines, it can vaccinate its entire eligible population in two months. Last Friday, the first death due to the Delta Plus variant was reported in Ratnagiri district of Maharashtra, where an 80-year-old woman succumbed to the infection.
No case of Delta Plus variant found in Himachal Pradesh yet
The Himachal Pradesh government on Monday said that no case of Delta Plus variant has been reported in the state. However, the second wave has seen a higher death rate. A total of 1,113 samples were sent to the National Center for Disease Control (NCDC) in Delhi for testing the variant of concern among the positive cases in the state. An official statement said that in the reports received, 109 samples were found to be UK strain, while eight samples were found to have kappa strain and 76 samples were delta strain. However, no case of Delta Plus strain has been reported.
Two cases of Delta Plus variant in Karnataka
Karnataka Health Minister K Sudhakar said on Monday that so far two cases of delta plus variant of corona have been detected in the state and both do not show symptoms. He also said that except the primary contact, no other people in contact with the two patients have been infected with the disease.
Till now cases have been found in these states
According to news agency ANI, cases of Delta Plus variant have been reported in Madhya Pradesh, Maharashtra, Punjab, Gujarat, Kerala, Andhra Pradesh, Tamil Nadu, Odisha, Rajasthan, Jammu and Kashmir and Karnataka. Sources further said that so far two patients infected with Delta Plus have died in Madhya Pradesh. Both had not taken vaccines. The highest number of cases of this variant have been found in Maharashtra, Kerala and Madhya Pradesh.