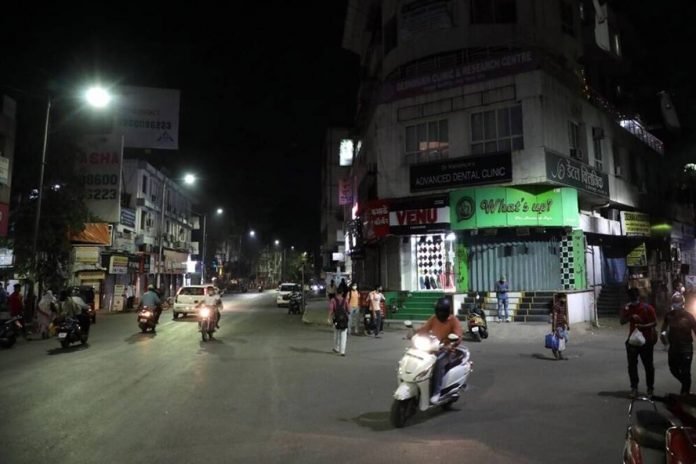 Delhi Weekend Curfew Guidelines: Delhi CM Arvind Kejriwal has announced a weekend curfew in the capital. During this period, places like malls, spas, gyms have been ordered to be closed.
In view of the rising outbreak of the Covid-19 epidemic in the capital, it has been decided to impose a weekend curfew. The announcement was made by Chief Minister Arvind Kejriwal after meeting with Lt. Governor Anil Baijal. On Saturday and Sunday, barring essential services, the rest of the movement will be stopped. The CM appealed to everyone to wear masks and follow the rules of social distancing. Let's know what will be open and closed on the weekend curfew in Delhi.
How long will the weekend curfew be in Delhi?
According to CM Arvind Kejriwal, curfew will remain in Delhi on weekends i.e. Saturday and Sunday. At present, these provisions have been made till 30 April.
What will be closed during the weekend curfew?
Malls, gyms, spas and auditoriums have been closed. The weekly market will be the same in every region. Special arrangements are being made to ensure that the weekly market is not overcrowded.
Cinema halls, restaurants will be open?
Yes but with restrictions. Cinema halls are allowed to operate with 30% capacity. You will not be able to eat food while sitting in the restaurant, home delivery will be possible.
If there is some work during the weekend curfew then how will we be able to go?
The exit will be allowed for necessary work. Curfew passes will be issued for this.
I have a wedding next Saturday at my house, how will it happen?
Curfew passes will also be given for things like marriage, funeral. Yes, the fixed limit for people in all these will continue.
What is the condition of coronavirus in Delhi?
In the last 24 hours, 17,282 new corona patients were confirmed in Delhi and once more than one lakh 1,08,534 samples were tested and a 15.92 positive rates was recorded. 104 patients died due to the virus. In the last 4 days, there have been 53,014 new cases of Corona in Delhi, 305 deaths. In April, 51,975 new cases were reported in the last 10 days, 208 died. So far in April, 1,04,989 new cases have been reported and 513 have died.
How many covid beds are available in Delhi?
The rising case of Covid-19 has broken the back of health infrastructure in Delhi. Depending on the situation, beds have been reserved exclusively for Covid in 14 large private hospitals. 15 hotels have been converted into Covid Care Center.