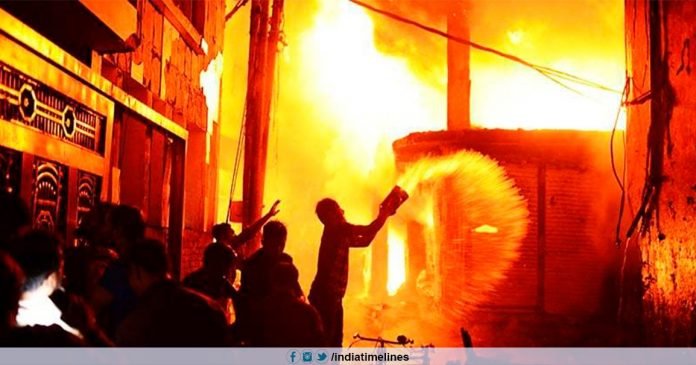 A fire has broken out in Madanpur Khadar area near Kalindi Kunj in Southeast Delhi. The fire is so terrible that the flames can be seen from afar. The fire started when most of the people were in deep sleep. 6 fire tenders are present at the spot and are trying to douse the fire. The area is believed to be one of the city's many camps for Rohingya Muslim refugees.
Fire broke out in five big showrooms of Lajpat Nagar on Saturday morning itself
On Saturday morning, a four-storey shop located in Lajpat Nagar caught fire in five big showrooms including the showroom located on the ground. This fire started at 10:20 in the morning, after that after some three hours of hard work, this fire could be brought under control.
More than 30 vehicles of fire brigade used to extinguish the fire
All the five showrooms and shops were completely gutted. The fire was brought under control with the help of more than thirty fire brigade vehicles. Thankfully no one was caught in this fire.