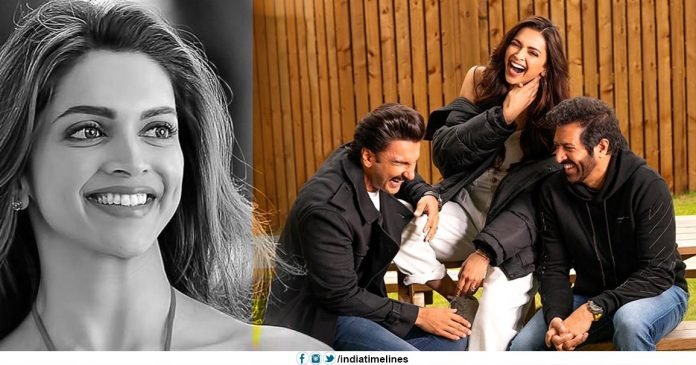 Deepika Padukone Signs Ranveer Singh Film For Rs 14 Crore- Deepika Padukone and Ranveer Singh will once again appear together on the silver screen. Deepika will be seen with her husband Ranvir in the film '83' in the direction of Kabir Khan. This will happen for the fourth time, whereas Deepika-Ranveer duo will be seen together. In the film, Ranveer is playing former Indian cricket captain Kapil Dev, while Deepika will be seen in the role of his wife, Romi Bhatia. It is also interesting that this will be the first movie in which the pair will not die at the end of the film.
Deepika Padukone Signs Ranveer Singh Film For Rs 14 Crore
Although the latest reports suggest that Deepika was not ready to do so little side role in the film. Deepika has previously played the lead role in all her previous films and her role in this film is quite small. It is also reported in the news that Deepika has been given a huge amount of Rs 14 crore for the film and she is ready to do this role.
In the film '83', the story of the Indian cricket team winning the World Cup for the first time has been shown. The entire journey of the Indian team's victory in the film will be shown. The entire team of the film is present in England for shooting.
Ranveer Singh Deepika Padukone Starrer The shooting of this film is currently underway in London. Ranveer Singh shared photos and videos with his fans during the shooting of '83'. Ranveer Singh shared a similar video with his fan from his Twitter handle. In which Deepika Padukone is beaten by the bat of Ranveer Singh. Although both are in a mood of fun from each other. This video of Ranveer and Deepika on social media is getting viral.
Ranveer Singh has shared with his Instagram account. Though the caption of Ranveer Singh is attracting attention in this photo. Indeed, Ranveer Singh has written this photo while writing, 'Who can play the role of my wife with my wife?' For the latest updates, you can visit www.indiatimelines.com.