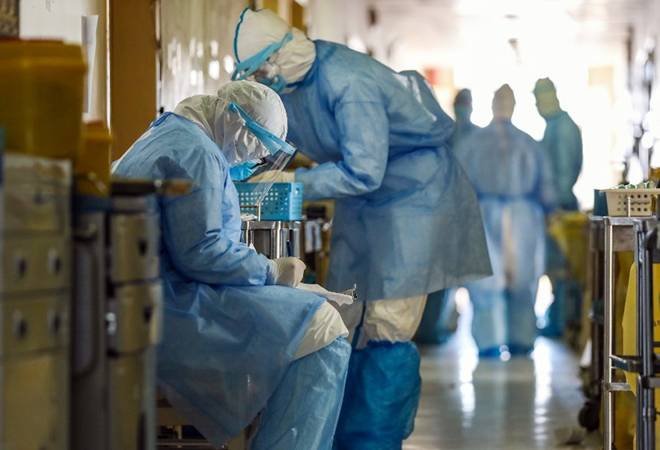 CoronaVirus Third Wave In India: The Indian Council of Medical Research (ICMR) has warned that the third wave of corona epidemic in the country may come soon, only after two to three weeks and only the people responsible behind it will be gathering everywhere. Not like the second wave, any state election will be responsible. ICMR's Chief Infectious Disease Specialist Dr Samiran Panda has said that if people do not warn, the third wave of corona may be seen in the country from next month i.e. August.
ICMR's Chief Infectious Disease Specialist Dr Samiran Panda has feared on the basis of a mathematical assessment that there may be an increase of about 50 percent in daily cases in the coming third wave of corona and daily cases of the corona during this third wave coming in August. More than one lakh cases can come to the fore.
In the third wave, 50 percent of cases of corona will be found daily
He also said that this is much less than the second wave, as more than four lakh cases were reported daily in the country during the first week of May. According to Dr. Panda, if we look at the current situation of the corona, then on average 40 to 45 thousand cases are being reported daily and accordingly, experts have estimated a 50 percent increase in new cases of corona in the third wave.
People's negligence will become the reason for the third wave
Dr. Panda said that in the second wave, assembly elections in the states and violation of Kovid vigilance rules were the main reasons and this time also people's carelessness, uncontrolled crowds and freedom to open everything before the completion of vaccination were the main reasons for the third wave. can become. For this reason, the graph of Corona has come to a standstill in the middle. Due to the carelessness of the people, this fluctuating situation of Corona has brought the country to a position from where a new wave can come.
Experts have warned people to be careful
Experts say that the next few months may be difficult for us. But still, it's not too late. If everyone together follows the rules of Corona, then the situation can come under control. Even now the country is trying to get out of the second wave, but if people do not cooperate, then soon the third wave will come.