New Delhi: Coronavirus pandemic –Covid count in India remained below 40,000 for more than 10 days while 31,755 new cases were disclosed nationwide on Wednesday. More than 40000 cases were contravened the last time in November on 28. During the Coronavirus pandemic, India and Nepal have taken their toll on reopening flight services between the two countries. Initially, the flight services will start with one flight daily from Delhi to Kathmandu similarly to as same from the other side in the course of the pandemic.
During a recent visit to Nepal foreign secretary Harsh Vardhan Shringla had outlined the importance of connectivity among people with the amicable relationship between the two countries sources said. The flight services will be resumed between Indians and Nepalese inhabitants and all those having valid Indian visa. Sources added that People owning Overseas citizenship of India(OCI) and persons of Indian origin (PIO) cards will be authorized to travel.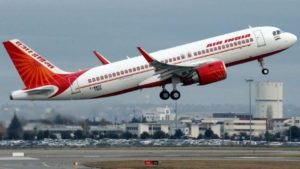 The flights from India will run by Air India. The air bubble agreement will measure all medical protocols as is being done with other countries during the Coronavirus pandemic which involves RT PCR test reports 72 hours prior to travel. The international flights may remain inactive during the coronavirus pandemic. However, the special flights are being operated in India under The Vande Bharat Mission since May and under mutual air bubble agreements formed between India and other countries. Both the countries may increase the number of flights in consideration of necessity later," Mr. Lamichhane uttered. A meeting was held by the Council of Ministers on November 25 had concluded to comply with the proposal proposed by India. Additionally, the meeting also decided to concede with the authority to Nepal's MoCTCA (Ministry of Culture, Tourism and Civil Aviation) to grant permission for the same.
– Take a sneak peek @ www.indiatimelines.com