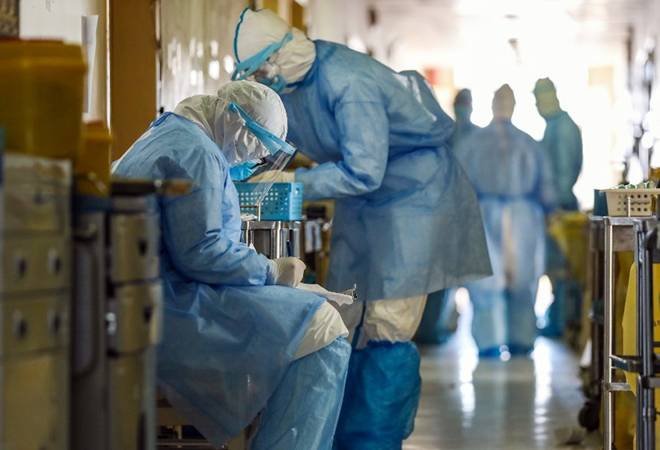 Corona's third wave will come from Kerala? Half of the country's cases found there- Will the third wave of corona infection knock in the country through Kerala? This question has started arising because more than 20,000 new cases have been found in Kerala for the third consecutive day. Once again, 22,064 cases have been found in the state, which is exactly half of the 44,230 cases found across the country. According to the data of the last one day that came on Friday morning, 42,360 people have recovered from corona in 24 hours in the country, while 44,230 people have been infected. With this, the number of active cases has increased to 4,05,155. In comparison to the total cases, now the active cases in the country have increased to 1.28 percent. However, even now the daily and weekly positivity rate remains at less than 5 percent.
This is the third consecutive day, when more than 40,000 new cases of corona have been found in the country and today the maximum number of 44 thousand cases have been found. Not only this, if we talk about Kerala, more than 20 thousand cases are being received there for three consecutive days. Due to this, a big increase is being seen in new cases across the country. Every day the number of new cases of corona used to be between 30 to 40 thousand, but after increasing the speed in Kerala it has crossed 40 thousand. Meanwhile, a complete lockdown has been announced in Kerala on Saturday and Sunday. Not only this, State Health Minister Veena George has appealed to the people to stay in their homes.
Veena George said that the next two to three weeks will be important for the state. The Health Minister has appealed to the people to avoid gathering and not to go anywhere where there is a possibility of crowd gathering. He said that the testing of corona has been expedited in the state and reporting is being done if any case is coming. Veena George said that 1,96,902 samples were taken on Wednesday, out of which 11.2 positivity rate has been found. Apart from this, 1,63,098 samples were taken on Thursday and the positivity rate increased to 13.53 percent.