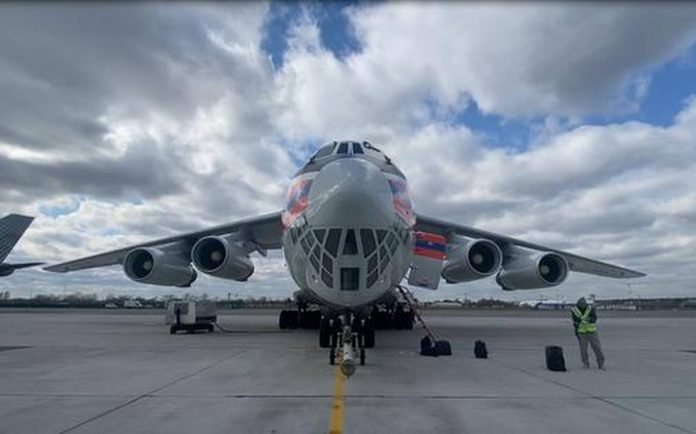 Corona: Russia sent help to India, 2 aircraft filled with medical supplies arrived in India- New Delhi: India (India )'s old trusted friend Russia (Russia) has come forward once again during the crisis. Russia has sent two planes full of medical equipment to India to recover from the Corona Epidemic. Those who have landed at Delhi airport on Thursday morning.
According to the information, special flights sent from Russia include 20 oxygen concentrators, 75 ventilators, 150 bedside monitors and medicines. In total, around 22 metric tonnes of relief material has been sent to India. Which will now be dispatched to various states of the country battling Corona. There was a conversation between Putin and Modi
Russia sent this help on Wednesday after a phone call between President Vladimir Putin and PM Narendra Modi. This conversation of the two leaders was based on the outbreak of the Corona Epidemic in India but many bilateral issues related to both countries were also discussed in it.
After this conversation, the PMO issued a statement saying, 'PM Modi thanked President Putin for calling. Also, thank them for helping India. At the same time, Russia said in the statement, 'President Vladimir Putin expressed his support to the Modi government in dealing with the coronavirus. Also told them that they are sending emergency help to help India.
Russian vaccine will reach India next month
The Russian Corona Vaccine Sputnik V was also discussed in the conversation. The first batch of this vaccine is scheduled to reach India by next month. After Covishield and Covaxin, this will become the third vaccine with India, which will give vaccination to the people of India. Under the agreement, Sputnik V will be manufactured in India. After which, India, Russia (Russia) as well as the rest of the world will also be sold. Russian President Putin also praised India for approving his vaccine.