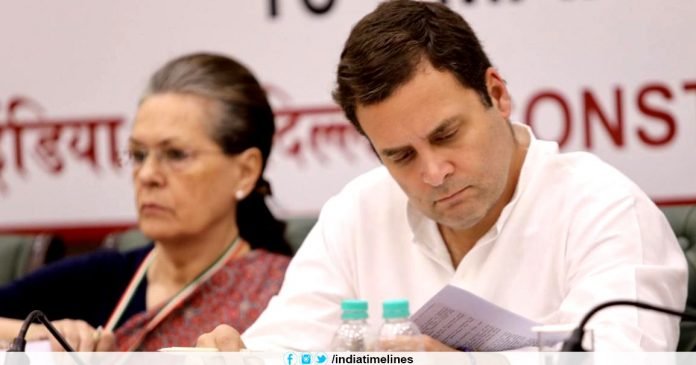 Congress will not open account in many states- The Congress, who performed badly in the Lok Sabha elections, did not succeed in opening the account in many states. These include Gujarat, Uttarakhand, Haryana, Rajasthan, Arunachal, Tripura and Goa. Congress could not do anything in those states, where their government is. In this election, Many well-known leaders received defeat.
Congress will not open account in many states
In Rajasthan, the Congress suffered defeat in all the seats, including Chief Minister Ashok Gehlot's son Vaibhav Gahlot. No big leader has succeeded in saving Congress's reputation in Madhya Pradesh. Only the Chief Minister Kamal Nath's son Nakul Nath won the account. Congress's performance in many other states has been very poor.
The impact of the defeat in the organization and states
This defeat of Congress has increased the stir within the party in the states. Its impact will be seen in organizations and Congress-ruled states in the coming days. The experts say that after this defeat, the party will have to churn on strategy as a whole. Contact specialist Shashi Singh said that Congress did not succeed in reaching out to the people. In the matter of communicating better with the people, the BJP is leading the Congress ahead. Prime Minister Modi conveyed every slogan of his slogan to the ground level effectively. While Congress is far behind in this case
Need for the thorough review
The Congress leaders are also of the view that in the states where the account does not open or the party's big leaders have not been able to win, special scrutiny should be done. A party leader said that this is really the time of self-determination. The party will have to start afresh to strengthen its land in the states. For the latest updates, you can visit www.indiatimelines.com.
Congress President Rahul Gandhi, conceding defeat to the party and congratulated Prime Minister Modi for the BJP's glorious victory. Leaders of many countries also congratulated them before the results were fully declared.