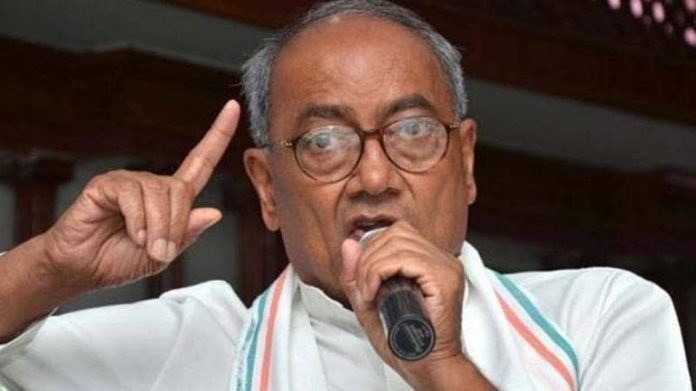 Congress leaders Digvijay Singh and Randeep Surjewala Corona positive – Congress leaders Digvijay Singh, Randeep Surjewala and former Union Minister Harsimrat Kaur Badal have been found infected with corona. All three gave information about this on their social media accounts. Digvijay Singh said that he is in isolation at his residence in Delhi. Harsimrat Kaur has also decided to stay home quarantine.
On the other hand, amidst increasing cases of corona, the medical oxygen crisis is deepening in 12 states of the country. Due to lack of oxygen, people are dying. In view of the worsening situation, the Empower Group (EG2) of the Central Government held an emergency meeting. Several issues were discussed, including the lack of medical equipment. It was decided that 50 thousand metric tons of medical oxygen will be imported from other countries. Maharashtra, Madhya Pradesh, Gujarat, UP, Delhi, Chhattisgarh, Karnataka, Kerala, Tamil Nadu, Punjab, Haryana and Rajasthan are the most deficient in oxygen.
Recorded 2.16 lakh patients in 24 hours
Very bad news. Coronavirus in the country is continuously worsening the situation. Within the last 24 hours, a record 2 lakh 16 thousand 642 people have been found infected in the country. This figure is the largest number of infections found in a single day since the onset of infection last year. During this period 1 lakh 17 thousand 825 people also recovered, while 1182 patients died.
The number of active cases in India has also crossed 1.5 million. Now there are 15 lakh 63 thousand 588 patients who are undergoing treatment. You can also guess the havoc of Corona in the country by the fact that 15 cities of India are included in the list of top-20 infected cities of the world. Pune is at the top of this list, while Mumbai is at number two. Alam is that in about 120 districts of the country, necessary facilities like beds, oxygen, ventilators have been inundated.
Most patients found in Maharashtra, UP, Delhi, Karnataka, Chhattisgarh, Madhya Pradesh
On Thursday, Maharashtra recorded the highest number of 61,695 new patients in the country. Uttar Pradesh was at number two. 22,339 people were found infected here. Corona report of 16,699 people in Delhi, 15,256 in Chhattisgarh, 14,738 in Karnataka and 10,166 in Madhya Pradesh came out positive.
Corona epidemic statistics in the country
Total new cases came in last 24 hours: 2.16 lakh
Total deaths in last 24 hours: 1,182
Total recovered in last 24 hours: 1.17 lakh
Total infected so far: 1.42 crores
Till now healed: 1.25 Crore
Total deaths so far: 1.74 lakh
Total number of patients currently undergoing treatment: 15.63 Lakh
In view of the increasing cases of Corona, the Central Government has deferred the National Eligibility cum Entrance Test (Post Graduate Examination). This examination was to be held on 18 April. Its next date will be decided later. Earlier on Wednesday, CBSE postponed the class 12 examination.
The central government has closed all the museums, sites and museums under the Archaeological Survey of India (ASI) till May 15.
After CBSE, now the 10th and 12th examinations of Uttar Pradesh, Jharkhand, Gujarat and Haryana Board have also been postponed. Exams are likely to be held in Uttar Pradesh only after May 20. University examinations and classes here have also been postponed till May 15. All schools from class 1 to class 12 will also be closed till May 15.
According to the order issued by the Gujarat government, now after May 15, a new datesheet of the exam will be issued taking stock of the situation. The government has also decided to promote students from class 1 to 9th and 11th without exams.
The Haryana government has decided to promote the 10th class students without examination. The datesheet will be released later for the 12th students exam. Punjab government has announced to promote students of 5th, 8th and 10th without examination.