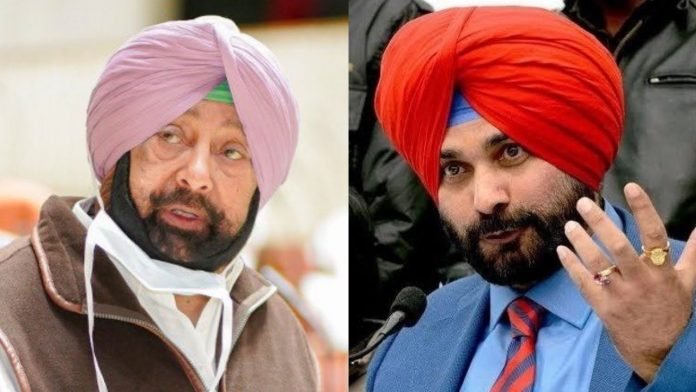 According to sources, Sidhu has again told the high command that he is not interested in the post of Deputy CM. In fact, Sidhu knows that all the issues on which he has been besieging the Captain are not going to be resolved in the next six months. While holding the post of Deputy CM, he will also have to face the charge of not fulfilling the promises.
The party high command, which is trying to find a solution to the ruckus in the Punjab Congress, has finally decided to give a big responsibility to MLA Navjot Singh Sidhu. This indication has been given by the party's Punjab affairs in-charge Harish Rawat. It is learned that in the meeting held with Rahul and Priyanka, two other posts of the state Congress were discussed. Congress's Punjab State President and in-charge of the campaign committee in the 2022 assembly elections are two important posts. Sources say that Sidhu has given his consent to these two posts.
Rawat, who claimed to have resolved the Punjab Congress dispute in the first week of July, said that Navjot Sidhu's name is being considered for three important posts. There was a lot of stir between the party in Punjab too after Navjot Sidhu's meeting with Priyanka Gandhi and Rahul Gandhi in New Delhi on Wednesday.
Sidhu's meeting with Priyanka and Rahul Gandhi remained a topic of discussion even during the lunch given by the Captain to Congress MLAs, ministers and senior leaders at his residence on Thursday. It is learned that on Thursday, the high command in New Delhi has engaged several senior leaders to solve this whole matter.
On the other hand, Harish Rawat has indicated that many senior leaders have also given consent to the high command to give important responsibility to Sidhu in Punjab Congress. While not clarifying what responsibility would be given to Sidhu, Rawat only said that Navjot Sidhu's name is also included in the party leaders who have to be entrusted with a big responsibility.