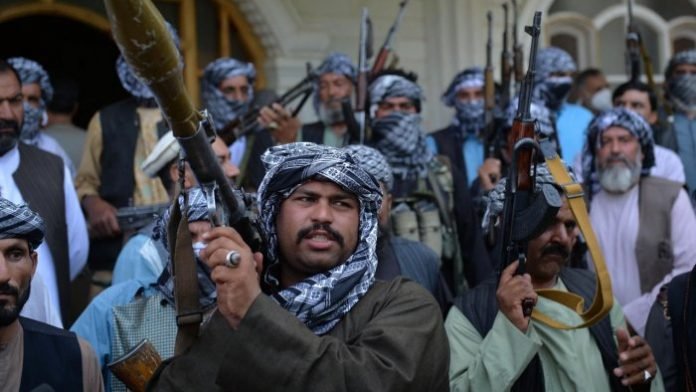 China-Pakistan game started in Afghanistan – $ 31 million was not spent on Taliban just like this- With the announcement of the Taliban government in Afghanistan, the game of China and Pakistan has started. The US had confiscated Afghanistan's billions of dollars to pressurize the Taliban for every penny. Now the Chinese dragon and it's iron brother' Pakistan has opened its treasury for the Taliban. While China has announced a donation of $ 31 million in aid, Pakistan has sent food and medicines by filling three planes. Behind the Chinese and Pakistani 'donations' to the Taliban are hidden tricks of both, which can change the picture of the entire area in the coming times.
A day after the formation of the Taliban government, China said that in this aid of $ 31 million, food grains, essential items to avoid cold, coronavirus vaccine will be given to Afghanistan. China made this announcement in a meeting with the diplomats of Pakistan, Iran, Uzbekistan, Tajikistan, and Turkmenistan. Chinese Foreign Minister Wang Yi said that the interim form of the Taliban government shows that the future of Afghanistan is still full of uncertainties.
Taliban must establish an inclusive political structure
Earlier, the Chinese Foreign Ministry spokesman did not directly welcome the formation of the Taliban government but said that the new interim administration has put an end to the "anarchy" in Afghanistan. He termed it as a "necessary step" to restore order. However, it reiterated its position that the Afghan terrorist group should build a broad-based political structure and follow liberal and prudent domestic and foreign policies.
Wang, however, reiterated China's position that the Taliban should establish a broad-based and inclusive political structure. "We expect Afghanistan to establish a broad-based inclusive political structure, pursue liberal and prudent domestic and foreign policies, resolutely counter-terrorist forces of all kinds, and maintain a strong relationship with other countries, especially its neighbors," he said. Will keep good relations with him. Asked whether China would recognize the new administration at a time when Beijing is calling for an "open and inclusive" government, Wang said the Chinese embassy was still operating in Afghanistan. "We stand ready to maintain dialogue with the new government and leaders in Afghanistan," he said.
China and Pakistan started Mission Afghanistan
China and Pakistan, which is going through a poor condition, are not just spending money on the Taliban government. Through this, China wants to take America's place in Afghanistan. China is not wanting to send troops, but it wants Afghanistan to join its Belt and Road program. China hopes that this will improve Afghanistan's infrastructure and it will be able to capture mineral resources of about $ 1 trillion. These minerals of Afghanistan include gold, copper, lithium, rare earth. China is trying to expand Pakistan's CPEC project to Afghanistan.
Pakistan wants good relations with Akhund
The appointment of Taliban leader Mullah Muhammad Hassan Akhund as the caretaker prime minister of Afghanistan has come as good news for Pakistan, as Akhund has a history of being close to its powerful military establishment. Although there was speculation earlier that Mulla Abdul Ghani Baradar would be made the caretaker prime minister, Mullah Muhammad Hassan Akhund was preferred before that and Baradar has been given the post of acting deputy prime minister as his deputy. Mulla Akhund hails from Jarai district of Kandahar. He is a co-founder of the Taliban movement and one of Mullah Omar's closest associates.
This development is important for Pakistan, as the Taliban will have easy access and easy discussions with the top-level Pakistani establishment, as the common ground has already been established between the two since the 1990s. Afghanistan is now attracting global attention, as the country approaches a major humanitarian crisis. The United Nations has sought $66 million in immediate aid supplies for at least four months to deal with the potential disaster. Pakistan will continue to play a key role in internal transformation and decision-making as well as overall supply support, which aims to create a system that is acceptable and legitimate to the world. To this end, engaging with the Taliban leadership is of undeniable importance.
Anti-Pakistan slogans raised in rallies taken out in Kabul
Now with the current leadership in Afghanistan, Islamabad could be the main channel of communication, influence, and contemplation strategy for global powers, including the United States and NATO countries. This development comes even as anti-Pakistan sentiments are on the rise in Afghanistan, whose pictures have been seen with anti-Pakistan slogans in rallies taken out in Kabul on Tuesday. Taliban spokesman Zabiullah Mujahid, however, rejected the claim that the Taliban was acknowledging Pakistani influence in government formation and decision-making for Afghanistan. "Pakistan does not influence us in our affairs," he told a press conference. This is a false story that is being propagated.