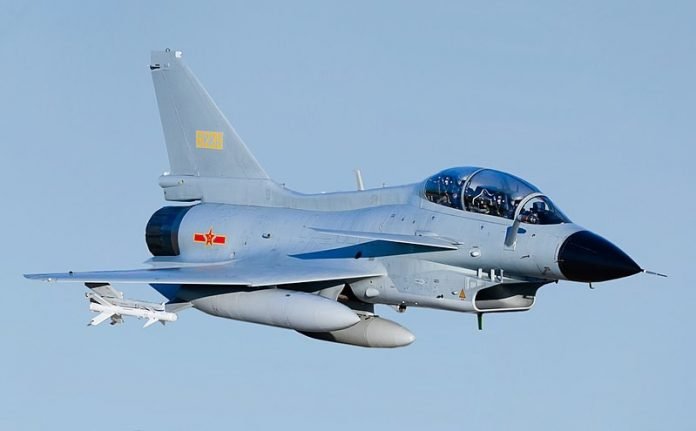 China is not deterring: 100 Fighter Jets sent to Taiwan's border in three days- America warns- America is furious over the provocative action of China. The US has warned China that if it does not desist from its antics, then the consequences will not be good. Actually, Beijing had flown about 100 military aircraft over Taiwan's defense area, after which Taiwan also sent its planes to send a stern message to China. Now America has given a warning to the dragon giving a sharp reaction on this matter.
39 Fighter Jets entered on Saturday alone
According to the news of 'Daily Mail', the US issued a statement saying, 'We appeal to China to immediately stop military, diplomatic, economic pressure and punitive action on Taiwan'. Earlier, Taiwan's Defense Ministry said that China's Air Force had sent military planes again on Friday, Saturday and Sunday. On Saturday alone, 39 fighter jets and 12 on Sunday were sighted in Taiwan's territory.
Taiwan has complained many times
Taiwan has been complaining about Chinese infiltration for a long time. Both the countries have come face to face on this issue many times. The international community has also given advice to Beijing, but there has been no reduction in its antics. At the same time, China has not yet commented on its activities. However, some time ago it said that such flights were to protect the sovereignty of the country and were aimed against collusion between Taiwan and the US.
US will continue to help Taiwan
The US says it is Taiwan's largest arms supplier and will continue to support the government's self-defense capability. Significantly, after the civil war, Taiwan and China separated in 1949. Communist supporters occupied China and rival Nationalist supporters formed the government in Taiwan. Taiwan is 160 km from the east coast of China and has a population of 24 million. China has been continuously sending military aircraft to the south of Taiwan for more than a year.