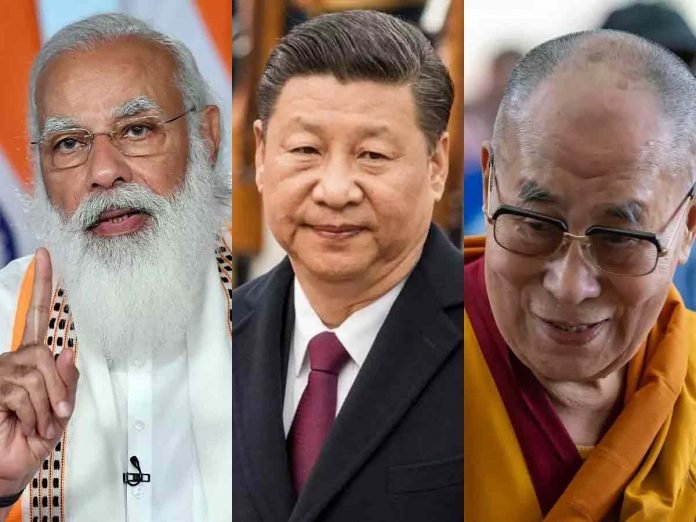 China furious over US Secretary of State's meeting with Dalai Lama's representatives – said this- Visiting US Secretary of State Antony Blinken met representatives of Tibetan religious leader Dalai Lama in New Delhi on Wednesday. According to the 'Global Times, the spokesperson of the Chinese Foreign Ministry said that while describing Tibet as an internal issue of China, has advised America to stay away from it. The Chinese spokesman said, 'The US should stop using Tibet to interfere in China's internal affairs and support anti-Chinese impositional forces.'
CTAs and Tibetan advocacy groups have received a boost in international support in recent months, amid growing criticism of China's human rights record, particularly from the United States. The US State Department said Blinken met with Nyoggdup Dongchung, who is representing the Central Tibetan Administration (CAT), also known as the Tibetan government-in-exile.
Chinese troops occupied Tibet in the year 1950 and Beijing called it Peaceful Liberation. After this, the Dalai Lama fled to India in 1959 after a failed rebellion against Chinese rule and has been in exile since then.
In November, former chairman of the Tibetan government-in-exile, Lobsang Sengey, visited the White House, the first in two-six decades. A month later, the US Congress passed the Tibet Policy and Support Act, which seeks the right of Tibetans to choose successors to the Dalai Lama and the establishment of a US consulate in Lhasa, the capital of Tibet.
Dongchung's meeting with Blinken assumes significance for Tibetan leaders after the Dalai Lama's meeting with then-President Barack Obama in 2016 in Washington. China's Foreign Ministry did not immediately react when asked about this. Beijing said Tibet is part of China and called the Dalai Lama a dangerous separatist.