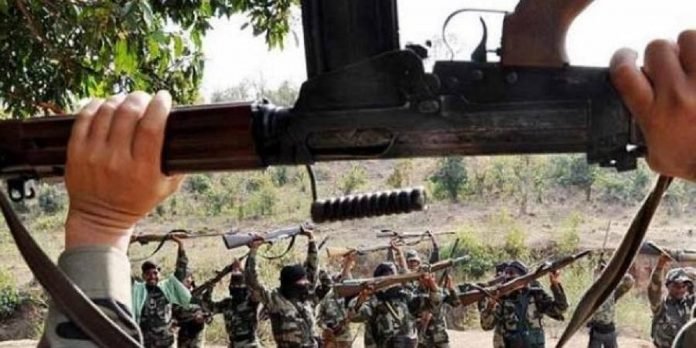 Chhattisgarh: Naxalites blast- 1 killed in Dantewada; 11 people injured- In Dantewada of Chhattisgarh, Naxalites have carried out a dreadful incident (Dantewada Blast). The Naxalites on Thursday exploded a landmine (Landmine Exploded In Dantewada), due to which the rags of a Bolero car were blown up. In this incident, 11 people were injured while 1 person died on the spot.
Naxalites exploded in a landmine
Dantewada district SP Abhishek Pallav said that the Maoists blew up the Bolero car by detonating a landmine near Ghotia village of Malewahi police station area. One person, Dhan Singh, has died in this incident.
Bolero car blown up
SP Abhishek Pallav said that some people were going from Balaghat in Madhya Pradesh to Telangana in a Bolero car on Thursday morning. The Bolero car reached near Ghotia village at around 7.30 am, when the Naxalites detonated the landmine. The car has suffered a lot in this incident.
The police officer said that after getting information about the incident, security forces were rushed to the spot and the injured were rushed to the hospital. Where Dhan Singh had to lose his life during treatment.
Treatment of the injured continues in the hospital
He said that out of the injured, five people have been admitted to the district hospital, while 6 other injured have been discharged after first aid. Police have registered a case and an operation against Naxalites is going on in the area.
5 were admitted to Dantewada district hospital
Dhansingh (30) son Sildar, a resident of Bhagatwahi in Balaghat, Madhya Pradesh, died in the blast. While the condition of Ruplal (25) is critical. Among the injured, 10 people are residents of Jamgaon in Rajnandgaon. Of these, 5 have been admitted to the district hospital in Dantewada. While 6 others were discharged after first aid. All the people riding Bolero are masons and were going to Telangana for work. The soldiers who reached the spot are searching the area.