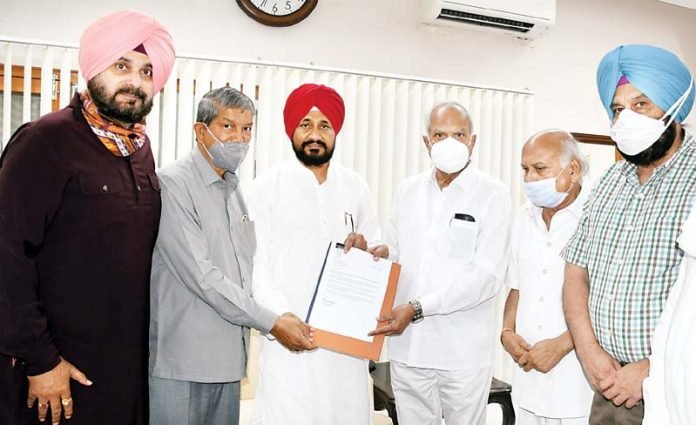 Charanjit Singh Channi demanded from the Center to withdraw the agriculture law- Soon after taking oath as the Chief Minister of Punjab, Charanjit Singh has come into action mode. Channi, during his first press conference, has demanded the central government to withdraw all three agricultural laws. Channi has been told that he has received a list of 18 issues from the High Command, which he will complete during the rest of his tenure. As soon as he became the CM, Channi made a big announcement to waive off the outstanding water and electricity bills of the farmers in the state. Harish Rawat and Navjot Singh Sidhu were also present along with Channi in the press conference.
Channi started his talk with the farmers and said that his government is the government of the poor and it is with the farmers. Channi said that if the farmer drowns, the country will sink, I will not let any harm come to the farmer. He said that the Punjab government would stand by the farmers in their struggle and the farmer would not be allowed to weaken in the state. Channi said that we support farmers in every way. Channi also said that if the farmers come under fire, I will present their necks.
Channi also mentioned Amarinder Singh in his speech. He said, 'Amarinder Singh did a great job. He is the leader of our party. The high command has given me 18 issues which will be completed in the rest of the term itself. He said that his appeal to the central government is to withdraw the agricultural laws.
Channi earlier thanked the Congress and Rahul Gandhi and said that the party has made a common man the chief minister. Channi also said that the Chief Minister is nothing but the party is everything.