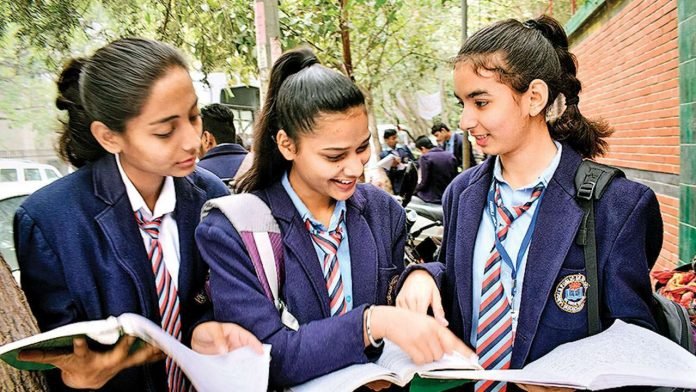 CBSE board exams 2022: CBSE Term-1 exam datesheet to be released today: The Central Board of Secondary Education (CBSE) class 10, 12 board exam date sheet for Term-1 exam will be released today (18-10-2021), on Monday. The date sheet of the CBSE board exam will be released on the official website of the board, cbse.gov.in.
This year CBSE board exam is being conducted in two phases. The CBSE board has decided to conduct the examination in two terms in view of the corona epidemic. Due to Corona and lockdown, studies were interrupted in the last session. Due to this, the board examinations of 2021 could also not be conducted.
Keeping all these things in mind, the CBSE Board had decided to conduct the examinations in two sessions so that the students do not have to pass without the examination.
In CBSE Term-I examinations for major subjects will be conducted, followed by examinations for other major subjects in Term II.
The term exam will be of 90 minutes, which will start at 11:30 am instead of 10:30 in view of the winter session. At the same time, instead of 15 minutes, 20 minutes will be given to study.
There will be a practical examination after the completion of the term 1 examinations.
The results of the CBSE 10th, 12th examinations will be declared after the second term examination.