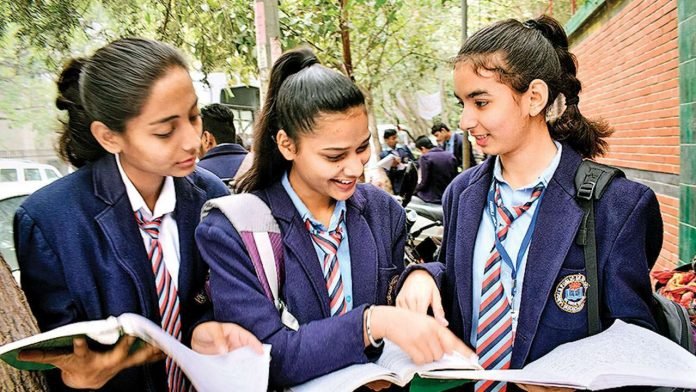 CBSE 12th Marking Scheme: What is Objective Criteria, CBSE 12th Result will be made on this basis- The Central Board of Secondary Education (CBSE) 12th board exam has been cancelled. Lakhs of students and parents are happy with this decision of the central government. But now the question which is troubling them is that how without exam evaluation (CBSE 12th Assessment) will be done? What will be the marking scheme of CBSE to generate class 12 result?
Issuing the notice regarding the cancellation of class 12 exam, CBSE has said that the result of the students will be made on the objective criteria. But what is this objective criterion? Understand here, on what basis you will get marks…
CBSE 12th result 2021: How will be the result
CBSE has also adopted objective criteria for the evaluation of class 10th students. Now in the same way the students of class 12th will also be evaluated. That is, in the marks obtained by a student, his school performance will have a big role. The internal assessments conducted throughout the year in the school will be an important basis for the 12th board results.
At the same time, the CBSE Reference Year Policy will be implemented so that no school gives more marks than the desired and merit to its students. Like CBSE has implemented for 10th result. According to this, every school will have one of the last three years (which has been the year of best performance) as the reference year. Schools will not be able to give more marks to any of their students than the scope of that reference year.
CBSE sources have also given information about this. According to him, now the CBSE Board will constitute a committee. This committee will suggest alternative methods for preparing the results.
The marking scheme and evaluation policy for the 12th result will be released soon by the CBSE. At present, you can understand some process of evaluation from CBSE 10th Marking Scheme.