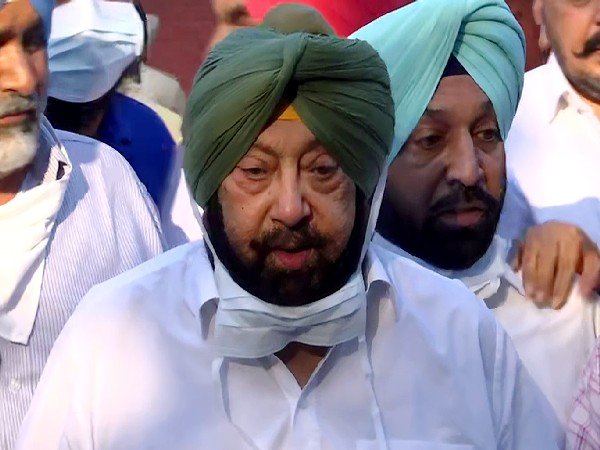 Before the assembly elections, the political turmoil in Punjab is intensifying. After leaving the post of CM, Captain Amarinder Singh is a constant attacker on the Congress. Former Punjab CM Captain Amarinder Singh announced the formation of his new party by holding a press conference at 11 am today (Wednesday). He said that the name of the party has not been decided yet. But will form a separate party from Congress.
big political explosion before diwali
There has been a political struggle in the state after Captain Amarinder Singh stepped down as the CM of Punjab. Now former Punjab CM Amarinder Singh is preparing to make a big political explosion before Diwali. Captain Amarinder Singh will be addressing the media today. The market for discussions and speculations is hot in the political corridors regarding this press conference in Chandigarh. All eyes are fixed on the captain. The most uproar is in the Congress camp.
Captain will announce new party today
As soon as Captain Amarinder Singh's media advisor Raveen Thukral gave information about this by tweeting on social media, its discussions intensified that the captain can announce his next political move. It is believed that Captain Amarinder Singh can announce his new party today. According to sources, the name of Captain's new party will be Punjab Lok Congress.
stir in Congress
Former CM Captain Amarinder Singh has been brainstorming with the supporters leaders for his new political move for the past several days. It is also discussed that there are many Congress leaders and MLAs in contact with Captain Amarinder. In such a situation, there has been a stir in the Congress with the announcement of Captain's new party. This will be the second time for the 79-year-old captain in 52 years of political journey, when he will form his own political party.
The Captain broke away from the Akali Dal in 1992 and formed a party named Shiromani Akali Dal (Panthak) but he could not succeed in it. In the 1998 elections, he had to face defeat in two seats Patiala and Talwandi Sabo. After this, the Captain had joined the Congress party again.
Will reply to opponents on Pakistani friend?
The captain's difficulties had also increased regarding Pakistani journalist Aroosa Alam. Today, when the captain will face the media, he can give an answer to the opponents even on this political uproar. Along with this, you can also keep your point on issues like BSF and agriculture law.
If Captain Amarinder Singh announces a new party today, then the biggest challenge for the Congress in Punjab is going to be the Captain. Therefore, the Congress is closely monitoring every step of the captain.