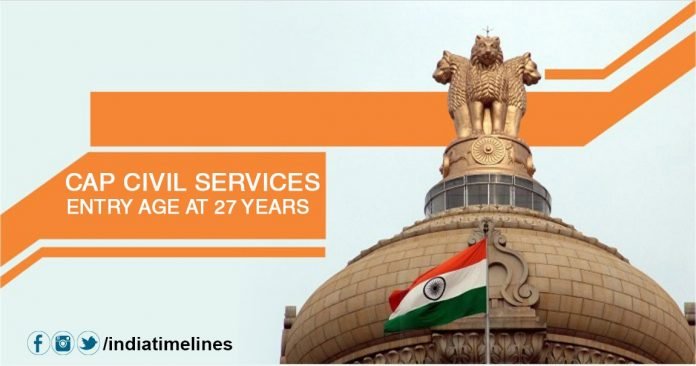 Cap civil services entry age at 27 years: The Policy Commission has recommended to the government that by 2022-23 gradually the maximum age of candidates of general category will be reduced to 27 years in civil services. Apart from this, it has been suggested that only one exam should be taken for civil services.
Cap civil services entry age at 27 years, Check Upper Age Limit
Policy Commission of the Government has recommended reducing the maximum age for the candidates of Civil Services. The Commission has said that the current maximum age should be reduced from 32 to 27 years for candidates of the general category in civil services. The Commission has said that at the maximum age, it should ever be implemented by 2022-23. The Commission has also suggested that only one examination should be taken for all civil services.
Cap civil services entry age at 27 years, All services have been suggested to create a central talent pool for recruitment. Candidates should be engaged in various services according to their capability. The Policy Commission's report 'Strategy for New India @ 75' has been suggested to reduce the number of them to bring about equality in civil services. Explain that there are more than 60 different types of civil services at the center and state level at this time.
Cap civil services entry age at 27 years: Niti Aayog
According to sources, the average age of the candidates selected in civil services at present is 25 years and the age of more than one-third of India's population is less than 35 years of age, this recommendation is correct. It has also been suggested in this report that the lateral entry of specialists at a higher level in bureaucracy should be encouraged so that more and more experts can get services in every field.
"Its purpose is that the officers should be experts on the basis of their education and skills" report says, Wherever necessary, posting based on the expertise of officials for a long time. It is, however, also important to ensure that the officials get an opportunity to work in different areas so that they can be employed in any urgent work if necessary.