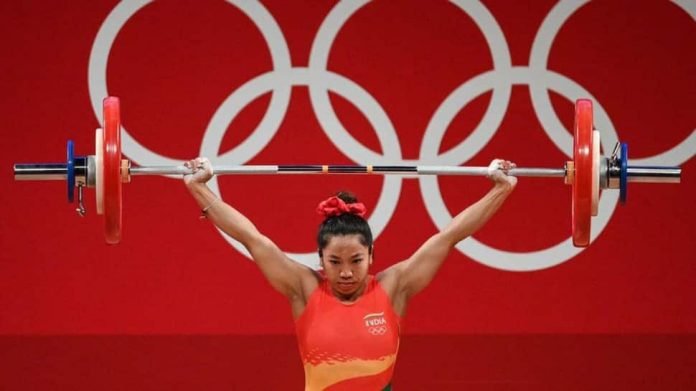 Can Mirabai Chanu's silver medal turn into gold? Learn about the case in detail- Chinese female weightlifter Ho Zhihui won the gold medal at the Tokyo Olympics on Saturday. The silver medal of this event was won by Mirabai Chanu of India. According to the news, the female weightlifter of China, who became the champion in 49 kg, will have a dope test again.
Chanu can get a gold medal if a Chinese weightlifter fails the dope test. According to news agency ANI, the anti-doping authorities have instructed Jijihu to remain in Tokyo for the dope test again.
Jijihu lifted a total of 220 kg
Jijihu set a new Olympic record by lifting a total of 220 kg. There is no information about when Jijihu's dope test will take place. On the other hand Mirabai Chanu is returning home from Tokyo this evening.
jijihu made olympic records in snatch and clean and jerk
The female weightlifter from China set an Olympic record in the snatch by lifting 94 kg, while in the clean and jerk she lifted a new Olympic record by lifting 116 kg. Mirabai lifted 87 kg in snatch and 115 kg in clean and jerk. Mirabai failed to lift 117 kg in her last attempt.
what does the rule say
The rules state that if the athlete fails the dope test, the gold medalist will be awarded the silver. Mirabai Chanu had lifted a total of 202 kilograms. Mirabai is the second Indian after Karnam Malleswari to win a medal in weightlifting at the Olympics.