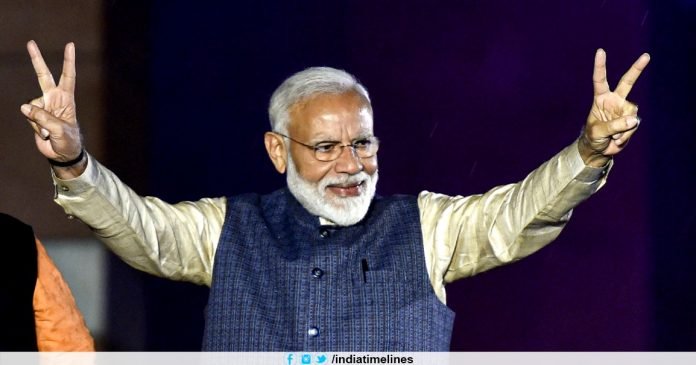 The first cabinet expansion of PM Modi's second term took place today (Wednesday) evening. Before this, the round of resignations of old ministers started and a total of 12 ministers resigned from their posts, including Ravi Shankar Prasad, Prakash Javadekar, Dr. Harsh Vardhan, Ramesh Pokhriyal Nishank, Thawarchand Gehlot, Babul Supriyo and Santosh Gangwar. Big names included. In this report, do you know why these ministers had to leave their posts?
Dr. Harsh Vardhan immersed in the wave of Corona
Let us inform that the Union Health Minister Dr. Harsh Vardhan has resigned from his post. It is believed that during the second wave of Corona in the country, his post was taken away due to the collapse of health services. It is worth mentioning that during the second wave of Corona, the Modi government came under the scanner, due to which Dr. Harsh Vardhan had to bear the loss. He also held the Ministry of Science and Technology. In such a situation, two huge ministries became vacant due to the resignation of Harsh Vardhan.
Deboshree's resignation for Bengal?
BJP MP from Raiganj Lok Sabha seat of West Bengal, Debosree Choudhary has also left her post. She was the Minister of State for Women and Child Development. Sources claim that he may be given an important post in the West Bengal BJP, due to which his resignation was taken.
Nishank removed due to health reasons
Ramesh Pokhriyal Nishank, MP from Haridwar Lok Sabha seat in Uttarakhand has also been asked to resign. He held the charge of the Ministry of Human Resource Development. It is being told that Nishank was removed due to health-related reasons. Actually, a few days ago he got corona, due to which he was hospitalized for about a month. During that time the situation in the field of education deteriorated so much that PM Modi himself had to come forward to take a decision on CBSE. It is worth noting that the new education policy is very close to PM Modi's heart, but the education ministry could not give credit to the government, as a result of which he had to pay by losing the chair.
Babul Supriyo got angry
It is being told that Babul Supriyo, MP from Asansol Lok Sabha seat of West Bengal has also resigned. He was the Minister of State in the Ministry of Environment. It is being claimed that Supriyo was angry with the party. The West Bengal Assembly is being held responsible for this, in which Babul Supriyo had entered the fray, but lost by 50 thousand votes.