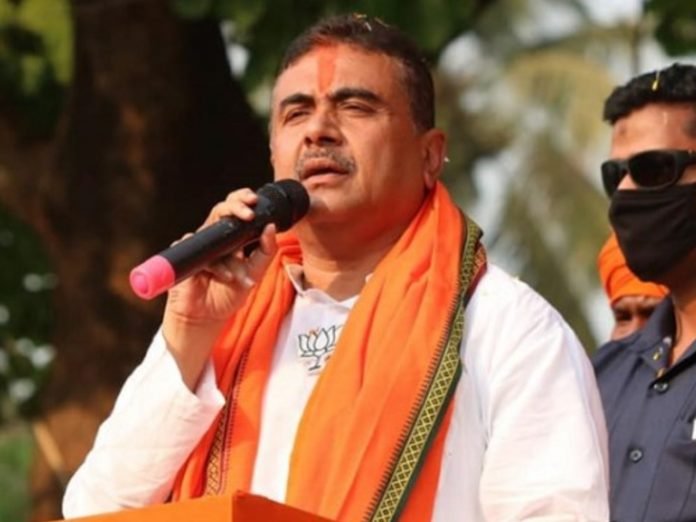 Breakdown in Bengal BJP: 24 BJP MLAs missing from Shubhendu's meeting with Governor- West Bengal Trinamool Congress is trying hard to stop the return home of those who joined the BJP. However, this effort of the party seems to be in vain. Leader of Opposition in Bengal Legislative Assembly Shubhendu Adhikari had met Governor Jagdeep Dhankhar along with a delegation of party MLAs at the Raj Bhavan on Monday evening. During this, about 24 MLAs distanced themselves from the meeting. Since then there is speculation that Bengal is going to break into BJP.
Shubhendu not accepted as leader
According to the report of NDTV, the purpose of the meeting of BJP leaders was to inform the Governor about the many violent and wrong incidents happening in the state and discuss other important matters, but 24 out of 74 BJP MLAs did not come with Shubhendu. In such a situation, speculations of reverse migration from the party have started. The reason for this is also believed to be that not all BJP MLAs want to accept Shubhendu as a leader.
Many MLAs want to change Pala
According to reports, several BJP MLAs are in touch with Trinamool. It is believed that many BJP MLAs may go back to Trinamool Congress. Last week, Mukul Roy returned to the Trinamool. It is believed that many other leaders including Rajiv Banerjee, Dipendu Biswas and Subhranshu Roy may also return home after Roy. Roy had contested the elections on a BJP ticket and won the Krishnanagar North seat.
More than 30 MLAs in touch
Meanwhile, Chief Minister Mamata Banerjee had also said that the party would consider the case of those who had left Trinamool along with Mukul and want to come back. According to TMC sources, more than 30 MLAs are in touch with him. Before Roy, leaders like Sonali Guha and Deependu Biswas had openly said that they want to return to the party.
Many MLAs were also missing from the meeting of the BJP President.
According to sources, party MP Shantanu Thakur and three other MLAs did not attend the meeting recently convened by Bengal BJP President Dilip Ghosh. MP Shantanu Thakur, a prominent member of the influential Matua community, is dissatisfied with the BJP's stand on implementing the CAA law in Bengal ahead of the assembly elections. Apart from these, the names of three MLAs Biswajit Das (Bagda), Ashok Kirtaniya (Bongaon North) and Subrata Thakur (Gay Ghata) are being discussed.
The election results gave a big blow to the defectors
TMC has won 213 out of 294 seats in Bengal. BJP has won 77 seats. A few months before the elections, more than 50 TMC leaders had joined the BJP. There were 33 MLAs in this, they had full hope that BJP would win this time. The hopes of many could not be fulfilled even after joining the BJP, because the party did not give them tickets.
There were three main reasons for the leaders to distance themselves from the TMC. First reason, his ticket was cut or changed. Second, he was not happy with the way the party was going. Third, he was confident of the BJP's victory and was also hopeful of getting a ticket from the BJP. But the results dealt a big blow to the defectors. That's why now these leaders want to return home.