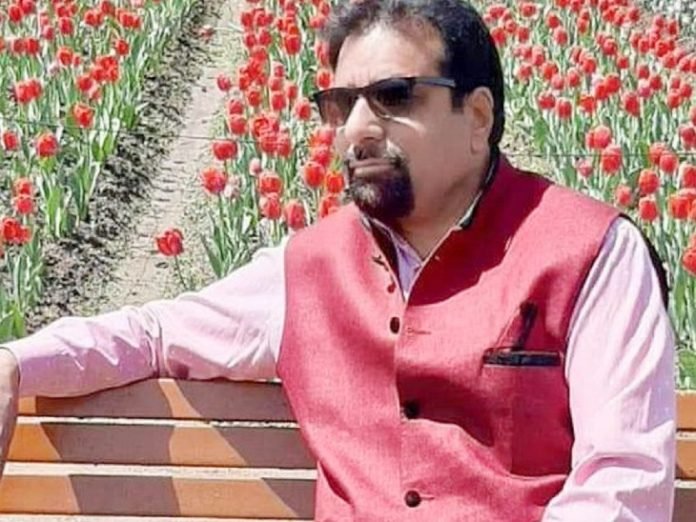 BJP leader shot dead by terrorists in Pulwama, a woman was also injured- A BJP councillor was shot dead by terrorists in the Tral area of ​​Pulwama district in Jammu and Kashmir on Wednesday. Officials said that the terrorists entered the house of Rakesh Pandit and attacked him this evening. He said Rakesh was taken to the hospital, where he died. Officials said a woman was also injured in the firing by the terrorists.
Meanwhile, a police spokesman said here today that the councillor had gone to Tral without any security, despite being offered two PSOs and secure hotel accommodation in Srinagar. Official sources said that three suspected terrorists opened fire on BJP Municipal Councilor Rakesh Pandita in Tral late in the evening.
Pandita and a woman were seriously injured in the incident, he said. The injured were taken to the hospital where the BJP leader was declared brought dead. He said the suspected terrorists managed to escape taking advantage of the darkness. Security forces have been sent to the area and a search operation has been launched to nab the attackers. "Mr Pandita was on his way to visit his friend in Tral.
On the other hand, a surrendered terrorist snatched his rifle from police personnel and opened fire at a camp in the Pulwama district. The terrorist, identified as Mohammad Amin Malik, allegedly snatched a rifle from constable Amjad Khan and opened fire at a Special Operation Group (SOG) camp located in south Kashmir's Tral area, officials said on Wednesday.
After this the terrorist hid in the camp with the snatched rifle, he said. Officials said Khan was taken to a hospital in Srinagar for treatment in an injured condition. He said the security forces tried to persuade the terrorist to surrender and even called his parents.
Officials said the terrorist refused to surrender and opened fire on the security forces, which was retaliated by the security personnel. He said that Malik, a resident of Nagbal in Tral, had surrendered to the security forces on May 30 with a 12 bore rifle.