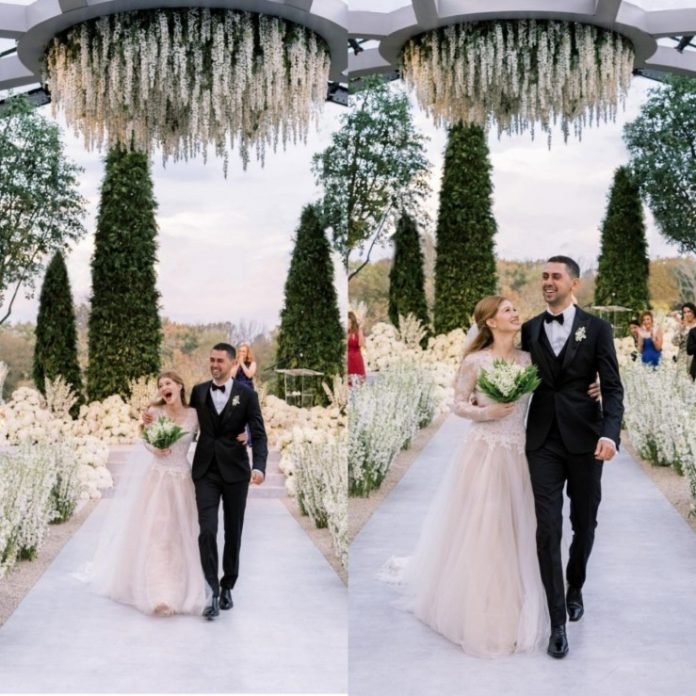 Bill Gates Daughter Marriage: Jennifer married Nayl Nassar, know how much money was spent: Jennifer Catherine Gates, the eldest daughter of Microsoft founder and billionaire businessman Bill Gates and his ex-wife Melinda Gates, has married. She is married to her boyfriend Nayl Nassar, whom she engaged in January 2020. Nail Nassar is from Egypt and has also been Jennifer's college senior.
300 guests at the wedding
After Jennifer's wedding, a reception party was held in New York on Saturday afternoon, in which about 300 guests arrived. The party was held at the 142-acre Horse Farm in North Salem, New York. His mother Melinda Gates also reached his wedding, who got divorced from Bill Gates only in August 2021. After the reception, Bill Gates danced with Jennifer to Elton John's song 'Can You Feel the Love Tonight'.
More than 15 crores spent on the party
It is being told that two million dollars (more than 15 crore rupees) have been spent on this party. At her wedding, Jennifer wore a custom Vera Wang gown. Jennifer was prepared for the wedding by 9 bridesmaids. After Jennifer's marriage, many people also want to know how much wealth Jennifer has and what Nayl Nasir has.
How much is the net worth of Jennifer and Nayl?
Jennifer has a wealth of more than 150 crores. At the same time, he is also going to inherit some property of his father Bill Gates. Bill Gates had also announced in 2017 that his children Jennifer, Phoebe, and Rory would get Rs 75-75 crore. The rest of Bill Gates's wealth will be deposited in his family's foundation. That is, Jennifer is still a millionaire.
What does Nayl do?
Nayl Nassar's parents are the owners of an architecture and design firm. Nasser currently lives in California and is a professional equestrian from Egypt. He has participated in many big competitions. Nassar also started his company in California in 2014 under the name Nassar Stables LLC. It was during horse riding that Nayl and Jennifer met and their closeness grew.