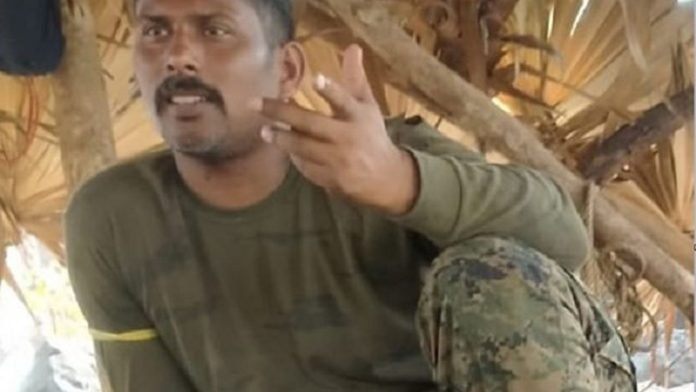 Bijapur attack: Naxalites released picture, these conditions were kept for release- After the attack in Bijapur, Chhattisgarh, the missing jawan is said to be in possession of the Naxalites. On Wednesday afternoon, Naxalites released a picture of the missing jawan on social media. The security force is taking appropriate action to bring the jawan back. CRPF sources gave information about this. It is being claimed that the Naxalites have also put some conditions to release the jawan. The first condition of the Naxalites is that the government appoint an arbitrator. He says that the jawan will not be released until the names of the arbitrators are announced.
Before the photo of the missing jawan was released, a journalist from Bijapur claimed that Naxals had twice called him. Naxalites say that the jawan is injured. He will be released in two days. Explain that the search for the missing cobra commandos is continuing after the encounter in Bijapur. The police are questioning the local villagers in this case. At the same time, all the channels are trying to locate the jawan. Meanwhile, the Naxalites have issued a letter and expressed their consent for talks with the government.
This call came to the journalist
A journalist from Bijapur said that he got twice the call of Naxalites. He said that he is holding a young man. That young man is shot. He is injured. He is being treated and will be released in two days. Naxalites also said to release the photo and video of the jawan soon.
Meanwhile, Director General of Central Reserve Police Force (CRPF) Kuldeep Singh said that there was no shortage in the operation of the security forces and our jawans killed many Naxalites. The Director-General said that our soldiers fought with about 700-750 trained Naxalites. We came to know that a large number of Naxalites are present in the village of Bijapur and the security forces jointly carried out the operation. Naxalites ambushed our soldiers and fired heavily with grenade launchers, light machine guns and other automatic weapons.
The police are making all-out efforts to release the kidnapped jawan. Bastar IG Sundararaj P said that the mediators of the village, including the media, have been engaged in this work. An intensive search of the area is also being conducted. The location of the jawan is not known yet, but he will be released soon. Please tell that 22 soldiers were killed in an ambush by Naxalites in the Bijapur district of Chhattisgarh on Saturday.