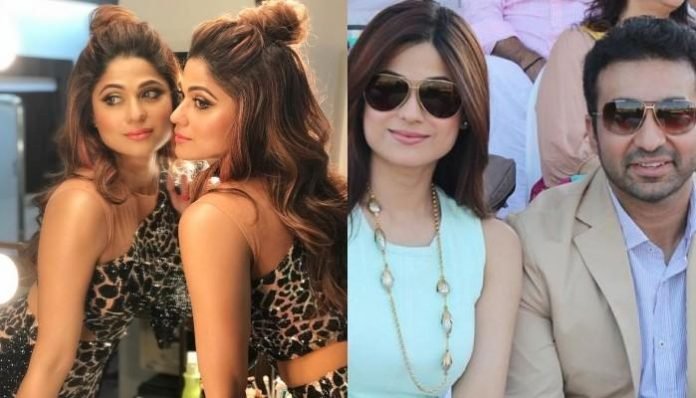 Bigg Boss Ott: Elder sister Shilpa Shetty kept stopping Shamita from entering the house- Shilpa Shetty seems to be surrounded by controversies one after the other these days. Her husband Raj Kundra is caught in the case of making a pornographic film and releasing it on his app, so now a case has been registered in Lucknow accusing Shilpa and her mother of cheating of crores of rupees. While Shilpa Shetty lost big projects due to these controversies, her younger sister Shamita Shetty has entered the Bigg Boss house amidst all these controversies. His decision to come to Bigg Boss house amidst the troubles going on in the house surprised everyone.
Shilpa Shetty did not want Shamita to go to Bigg Boss house
Bigg Boss house is not new at all for Shamita Shetty. Even in the year 2009, Shilpa Shetty's sister has been a part of this show. Although Shamita Shetty was very much prevented by Shilpa Shetty to appear in this show at that time, Shamita Shetty took part in the show, refusing to listen to her elder sister. Let us know what was the whole matter.
Shilpa said I kept stopping her from leaving
A media channel gave this information citing Shilpa's blog. In this blog, Shilpa said, 'It has come to the fore that my sister Shamita is in Bigg Boss house. As soon as Shamita told me this, I took the next flight from London and returned to Mumbai. I wanted to spend the remaining two days with my sister before she went to the Bigg Boss house. I was constantly stopping Shamita from going to the Bigg Boss house. I told her that if she stays there, she will have to stay there for 3 months.
Shilpa told sister brave
Well, Shilpa had stopped Shamita, but for her decision, she had also told her sister Shamita to be brave. While praising Shamita Shetty, he wrote, 'She had her personal reasons. He thought this was the best opportunity to test his patience. I have to say that she is very brave because she is very private and does not talk much. So it is really a big deal for her to take such a decision.
Shamita Shetty trolled on social media
Shamita Shetty's decision to be a part of controversial shows like Bigg Boss in the midst of the troubles going on in her house left everyone stunned. After seeing Shamita Shetty in Bigg Boss house, people are expressing their displeasure on social media. She has come under the target of trollers. He is being trolled a lot on social media for supporting his brother-in-law Raj Kundra. One user wrote, 'Why do you bring the same contestants to the show again and again. If so, then bring KRK again. Another user wrote, 'What is she doing here again'. Another user wrote, 'Why have you brought Shamita Shetty, no one else got it'.
bad time or good breath don't stop
On the day of this premiere on Sunday, Shamita Shetty expressed her happiness on coming to Bigg Boss OTT. She had said, 'I am thankful for coming to this show after 10 years. A lot has changed since then. I have changed, times have changed. Whether the time is good or bad, when we do not stop breathing why should we leave our work.