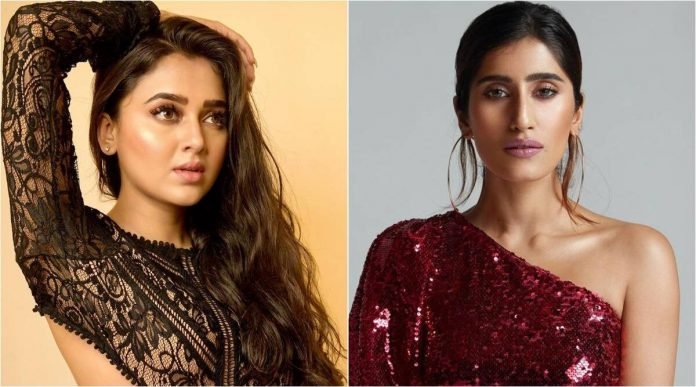 Bigg Boss 15: The family members will get three shocks simultaneously- two contestants out- In the upcoming episode of Bigg Boss 15, the contestants will have to face the wrath of Bigg Boss for their wrong behavior in the house. It is shown in the shared promo that Bigg Boss reprimands the contestants and makes 3 shocking announcements. Firstly, Bigg Boss announced that all the housemates will now be 'Junglewasi' and no one will be part of the main living area. Shamita packs her bag and says, 'It is their fault and we have to suffer.'
Big Boss made a shocking announcement
Shamita Shetty, Nishant Bhatt, Jai Bhanushali, Vishal Kotian, Akash Singh, Prateek Sahajpal, and Tejashwi Prakash, who live in the main house, will now live in the outside area like other contestants. In the second announcement, Bigg Boss tells everyone that elimination will happen. The last announcement comes as a shock to all. Bigg Boss says, 'The main door will now be open and the family members will have to pick two names, which they feel have contributed the least to the house.'
Contestants were surprised
In the house of Bigg Boss 15, where everyone is looking shocked, in the promo, the eyes of Karan Kundra, Vidhi Pandya, and Tejasswi Prakash are seen moist. There was no elimination in the Weekend Ka Vaar episode and looking at the promo this week, it looks like there is going to be double elimination.
Nishant becomes captain
Let us tell you, on Monday's episode i.e. October 18, Nishant Bhatt becomes the captain. He was competing with Jai and Prateek. At present, there has been one elimination in the house so far. In such a situation, now two elimination together is a bit shocking for the family members. At the same time, love and romance are also being seen in the house of Bigg Boss 15 along with a lot of fighting. So far people are liking the game of Karan Kundra and Tejasswi Prakash. Soon a love angle can be seen between the two. Karan has confessed in the show that he likes Tejashwi Prakash.