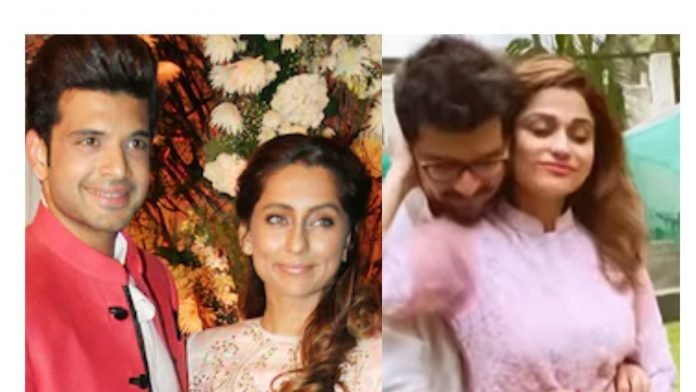 Bigg Boss 15: Raqesh Bapat and Anusha Dandekar will take wild card entry in the house- From the very first day of Bigg Boss, a ruckus started in the house. During the show, a lot of fighting is being seen from fights to romance crossing the limits and now the makers of the show are preparing to increase the temperature of the house further. According to the news, the makers want to bring Shamita Shetty's boyfriend Rakesh Bapat and Karan Kundra's ex-girlfriend Anusha Dandekar to the house. Both of them can take wild card entries in the show. If this happens then the show will become even more interesting.
Rakeysh Bapat appeared in Bigg Boss OTT along with Shamita Shetty. During the show itself, a very good bonding was seen between the two. After this, a lot of closeness was seen between the two. In the OTT show, the close friends of both made a lot of headlines. Shamita and Rakesh were spotted with each other even after Bigg Boss OTT. Rakesh has also met Shamita's family and is constantly supporting Shamita while she is outside the house. Even when Shamita gave her sandals to Maisha, Rakesh cheered her a lot.
On the other hand, according to the news, Anusha Dandekar has been offered a substantial amount by the makers to be a part of the show. Karan and Anusha were in a relationship six years ago. But later Anusha accused Karan of cheating, after which the two parted ways. Obviously, Anusha's entry into such a situation will make the show more fun. There can also be a tussle between the two. At the same time, the curtain can also be removed from many such secrets which were buried in the chest of both of them till now.