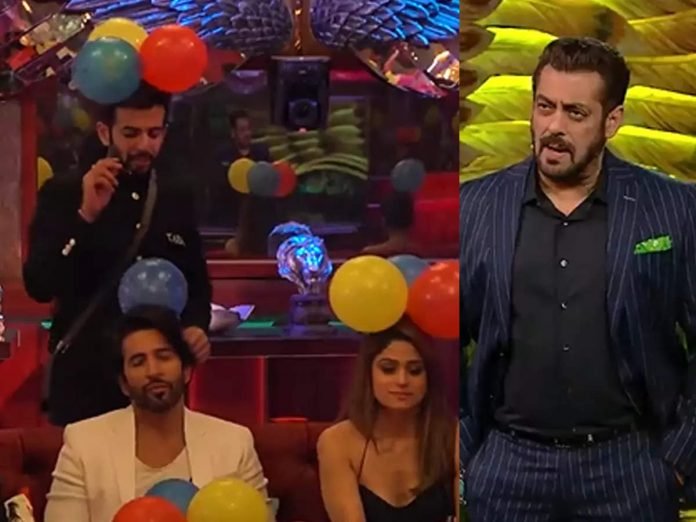 All the contestants of 'Bigg Boss 15' could not do what wild card contestants Rajiv Adatia did in a single day in 3 weeks. Actually Rajiv Adatia recently made a wild card entry in the house of 'Bigg Boss'. His entry blew the senses from Ishaan Sehgaal to Vishal Kotian and Miesha Iyer. While Rajeev Adadia exposed Vishal Kotian's game in front of sister Shamita Shetty, he also got angry on Ishaan Sehgal and Maisha's love angle.
But in this 'Pol Khol' affair, it seems that some deep secret of Rajiv Adatia is going to come out. Karan Kundrra gets to know about this and is seen advising Rajiv to keep quiet.
Will Rajiv's pole be exposed? Karan advised to keep quiet
The makers released the promo of the upcoming episode. In this, Rajiv says to Karan about Ishaan, 'You are sitting there 24 hours. So will I not get angry?' Then Karan Kundra tells Rajiv, 'Can I ask privately what? I understood. The way you are reacting, everyone will do one two. You control yourself.'
After all, what dark secret is Karan stopping Rajiv from spilling out? By the way, it has become so clear from this promo that even Karan Kundra knows this deep secret of Rajiv Adatia. But what is this secret, it will be revealed in the coming episodes only.
Ishaan-Misha rift due to Rajiv's arrival
On the other hand, Ishaan is also seen saying something to Maisha about Rajiv. Later, he and Rajiv also get into an argument. It is clear from the arguments and talks of both that there is probably some deep secret that connects Rajeev Adatia and Ishaan and both are trying to hide. What is such a secret? Ishaan and Maisha's relationship will continue or break even after Rajiv's arrival? It will be known only in the coming episodes.
Has Rajiv Adatia been in a relationship with Ishaan?
There is also a buzz that Rajeev Adatia has been in a relationship with Ishaan Sehgal. However, it is difficult to say anything on this as of now. But in one episode, Maisha Iyer also raised questions on Ishaan's sexuality and asked if he was bisexual? Then Ishaan also told Maisha that he might go out and hear something about him. But when Rajib Adatia entered the Bigg Boss house and told Maesha that she should be afraid of certain things, Misha got upset. They feel that Rajiv, perhaps, knows something deep about Ishaan Sehgal.