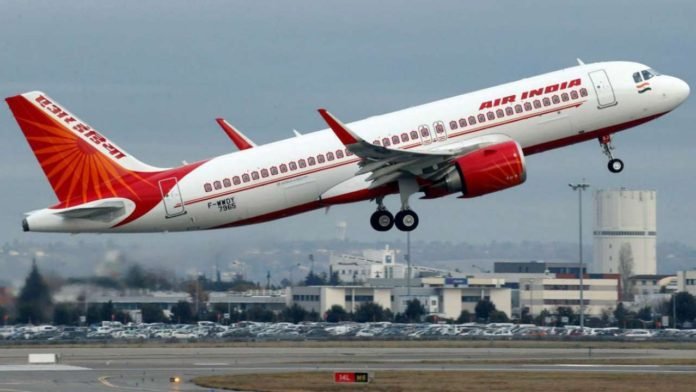 Big news- Tata will have Air India again after 68 years, the government has put its final seal: report- Tata is going to buy the government company Air India. According to the report of news agency Bloomberg, the panel has selected Tata Group for Air India. Ajay Singh of Tata Group and SpiceJet had bid for Air India. According to the report, the government can announce it soon. Tata may get ownership of Air India by December. Let us tell you that JRD Tata founded Tata Airlines in 1932. Air services were stopped during the Second World War. When the airlines were restored again, on 29 July 1946, the name of Tata Airlines was changed to Air India Limited. After independence, in 1947, 49 percent of Air India's participation was taken by the government. It was nationalized in 1953.
Why is the government selling Air India?
In response to a question in Parliament, the government had said that according to the provisional figures for the financial year 2019-20, Air India has a total debt of Rs 38,366.39 crore.
This amount comes after the airline transferred Rs 22,064 crore to the Special Purpose Vehicle (SPV) of Air India Assets Holding Limited.
How many properties does Air India have in total?
The total fixed assets of Air India as of 31 March 2020 are around Rs 45,863.27 crore. This includes Air India's land, buildings, aircraft fleet, and engines.
What will happen to Air India employees?
The government had told in Parliament that on the basis of guidance, the interests of Air India employees would be fully taken care of. Also, they will also be kept completely safe.
After 68 years, Tata will again have Air India
Air India was earlier a Tata Group company. This company was established by JRD Tata in the year 1932. After independence, the aviation sector was nationalized and due to this, the government bought 49 percent shares of Tata Airlines.
Later this company became a public limited company and on July 29, 1946, it was renamed as Air India. In 1953, the government passed the Air Corporation Act and bought the ownership rights from the company's founder JRD Tata.
After this, the company was again named Air India International Limited. In this way, the Tata Group has once again got its own company back after 68 years.
Already tried to sell
After its failed attempt to sell Air India in 2018, the government resumed the disinvestment process in January last year and its 100 percent stake in the state-owned airline, including Air India's 100 percent stake in Air India Express Ltd. and invited bids for sale of 50 percent equity in Air India SATS Airport Services Pvt Ltd.