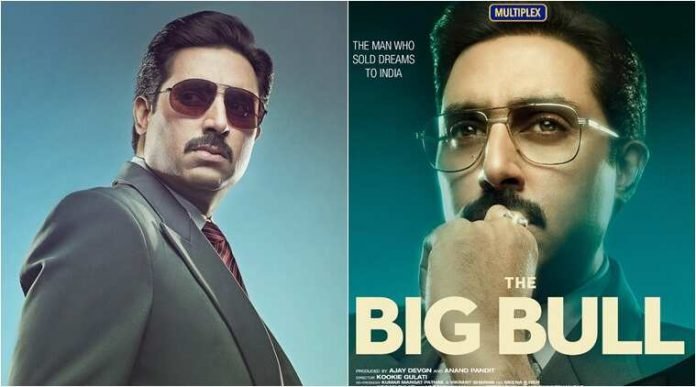 Big movies and web series will come on OTT this week, Story of "The Big Bull"- The popularity of OTT platforms has increased tremendously among the coronavirus. At the same time, viewers are also getting attracted to these platforms to watch movies and web series of their choice in large numbers. Many such big films were released on the OTT platform, which could not land in theaters. This series is also continuing in 2021 and in the coming days many important Bollywood films will be seen on OTT platforms.
Abhishek Bachchan's "The Big Bull" is releasing on Disney Plus Hotstar on April 8, directed by Kuki Gulati and co-produced by Ajay Devgan. The film is set on the backdrop of the stock exchange scam in the nineties and Abhishek is playing a character inspired by Harshad Mehta. In this film, TV actress Nikita Dutta will appear in the female lead role, while actors like Soham Shah and Saurabh Shukla will be seen in supporting roles.
Hello Charlie coming April 9 on Amazon Prime Video. In this film, Ranbir Kapoor's cousin Adar Jain is in the lead role. This is a digital debut of respect. Hello Charlie is an adventure and comedy film with Gorilla Toto in the lead roles along with Respect. Elnaz Naoroji, Jackie Shroff and Raghubir Yadav will also be seen in important roles in the film, while actress Shloka Pandit is debuting with the film. Hello Charlie is produced by Farhan Akhtar and Ritesh Sidhwani's company Excel Entertainment and directed by Pankaj Saraswat.
Story of "The Big Bull"
Bollywood actor Abhishek Bachchan believes in doing films out of the box. Abhishek may have done fewer films in his career, but every film he played in the role made him memorable. Now he will be seen in the film 'Big Bull'. The story of the film is based on the life of stockbroker Harshad Mehta.
In the film, Abhishek will be seen in the role of Harshad Mehta. Even before the release, Corona's clouds were hovering over the film and the makers decided to release it on the OTT platform. Abhishek also has a problem in this, but now he has described himself as 'Bachchan of OTT'.
Actually, apart from this, many other actor's films are also or have been seen on the OTT platform. The list includes the names of Breath, Sons of Soyle and Ludo. In a conversation with The Indian Express, Abhishek said, 'Digital to TV to screen, there is a lot of variety in how you tell your story. And there is a lot of trouble for director Cookie Gulati as she shot this film for 70 mm screen.