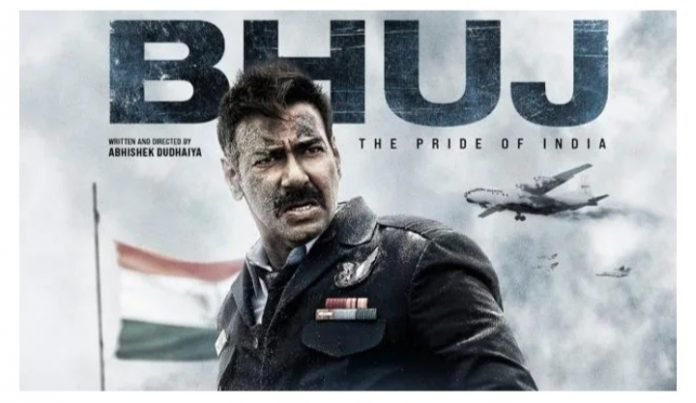 Bhuj Trailer Out: Trailer release of Ajay Devgan's 'Bhuj: The Pride of India'- The spectacular trailer of the most awaited war action film 'Bhuj: The Pride of India', adorned with stellar actors like Ajay Devgn, Sanjay Dutt, Sonakshi Sinha and Sharad Kelkar, has been released. is. As soon as it was released, the trailer of the film has been covered everywhere. Even on YouTube, the trailer of Bhuj: The Pride of India remains at number one in the trending list.
After watching this explosive trailer, no one is able to live without praising it. The trailer begins with the date of 1971, Bhuj Gujarat. After which it is shown how the Pakistani Air Force suddenly attacks the Indian airbase. After which the Indian Army is also seen giving a befitting reply to this attack. The trailer shows everything from missile launches to attacks on warships.
In the trailer, where Ajay Devgan is seen in full uniform, Sonakshi Sinha is seen in a desi and simple look. Sanjay Dutt is seen in a very mysterious style. The film also stars dancing queen Nora Fatehi. Apart from this, voiceover by Ajay can be heard in the background asking everyone not to mourn his death, it is the martyrdom he has chosen for himself.
This film will be released on August 13, before this Independence Day. The film will be released in digital form on the digital platform Disney Plus VIP. Directed by Abhishek Dudhaiya, the film stars Ajay Devgn, Sanjay Dutt and Sonakshi Sinha, besides Amy Virk, Nora Fatehi and Sharad Kelkar in pivotal roles.