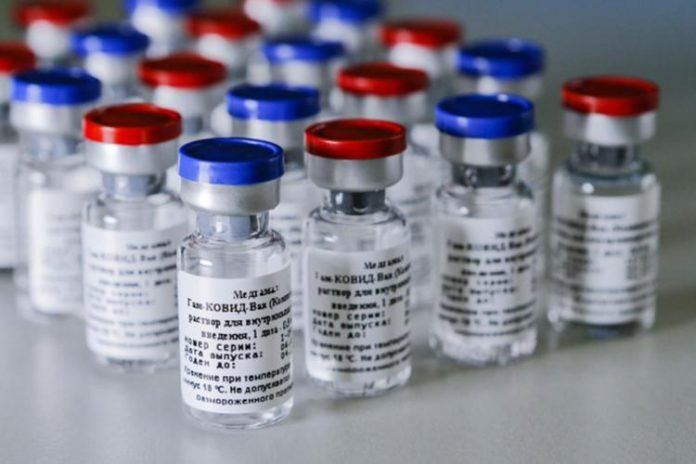 Batch number of 20 out of 500 vaccine vials found in dustbin in Rajasthan- After the news of the ruin of corona vaccine in Rajasthan, there is panic in the government and the health department. However, even after 48 hours, Health Minister Dr. Raghu Sharma is making rhetoric instead of ordering an investigation. Earlier, the truth of the wastage of about 2,500 doses has been exposed through his news. Now we are sharing pictures of 20 vials out of 500 samples with their batch numbers.
The report has claimed that these vials should be investigated and whatever truth comes out, they should be made public. Our aim is to expose the negligence of the system, due to which our valuable vaccines are being wasted.
Health Minister told wastage of 5.35% vaccine, in fact it is 25%
Health Minister Raghu Sharma has himself surrounded himself while defending himself on the wastage of vaccine in Rajasthan. Raghu Sharma is claiming that only 2% of the vaccine has been wasted in the state, whereas the country's average is 6%. Sharing a screen shot on social media, Sharma shared a screen shot of Bundi, where 5.35% of the vaccine was wasted in the Khatkar CHC, in reality up to 25% of the doses were wasted. In a letter to the Union Medical Minister Dr. Harsh Vardhan, he said that these vials were put for disposal waste. In such a situation, the question is whether the loaded vials are sent for disposal?
Rathod said: I am guilty, I am also the investigator, I am also the judge
Rajasthan Deputy Leader of Opposition Rajendra Rathod on Tuesday hit back at the state government over the wastage of the vaccine. He said – I am guilty, I am also the investigator, I am also the judge, Health Minister Raghu Sharma should not get distracted by criticism of news and focus on corona management. Corona deaths and vaccine wastage should be investigated by a third party, so that the truth can come out. The government is now defending itself by diverting attention in this matter by talking about the viol in the yellow bag, while everything is black in vaccine management.
Health minister denying claim from day one
On May 31, the truth of the wastage of vaccines was exposed in Rajasthan. It was informed that 500 vials of vaccine were found in the waste of 35 vaccination centers in 8 districts of the state, which contained more than 2,500 doses. On this, Medical Minister Dr. Raghu Sharma said on social media that the news of getting the vaccine in the kids bin is completely beyond facts and misleading. After using the vials, they are deposited in the concerned medical institution as per rules.