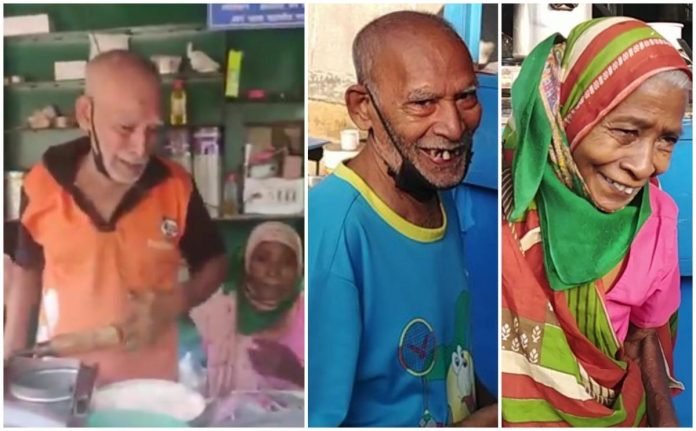 'Baba ka Dhaba' owner's new restaurant closed after heavy loss, then returned to old work- The new restaurant of Kanta Prasad, owner of Baba Ka Dhaba, who became famous after the video went viral on social media, has closed after heavy losses. After this, once again they have returned to their old place and have started selling food at Dhaba.
Kanta Prasad came into the limelight overnight
Let us tell you that last year, YouTuber Gaurav Wasan shared a video, in which Kanta Prasad, owner of Baba's Dhaba and Badami Devi shared a video. After this his luck had changed and there was a line of eaters at the dhaba. Apart from this, a large number of people came forward to help him.
Dhaba was closed, a new restaurant was opened
After getting financial help, Kanta Prasad closed the Dhaba and opened a restaurant in Malviya Nagar, Delhi itself. Baba had hired a cook and a waiter in the new restaurant. CCTV cameras were also installed in the restaurant for security.
Restaurant closed after heavy damage
The new restaurant of Baba Ka Dhaba owner Kanta Prasad has closed in February after heavy losses. Kanta Prasad had spent about 5 lakhs to open the restaurant. While the monthly expenditure of the restaurant was around Rs 1 lakh, the average monthly sales never exceeded Rs 40,000. The expenses of Kanta Prasad include restaurant rent of Rs 35000, salary of three employees of Rs 36000 and Rs 15,000 for ration, electricity and water. Gradually, the number of customers coming to the restaurant decreased and the cost of the restaurant started increasing. After this Baba had to close his restaurant.
Crowd disappeared from Baba's Dhaba too
After closing the restaurant, Kanta Prasad has once again reached the same place where he used to run the Dhaba earlier. Last year, after the video went viral, there was a 10-fold jump in the sales of Baba ka Dhaba and people used to stand in line to eat food at the dhaba. But now there has been a huge decline in it and their earnings have also reduced considerably.
Now it is difficult to run the family expenses
Kanta Prasad said, 'Due to the lockdown imposed to prevent corona infection in Delhi, the old dhaba had to be closed for 17 days. Due to this the sales were affected and before the lockdown, where daily sales were Rs 3500, it has now come down to Rs 1000. This is not enough for our family to survive.